Dubai in UAE, where you can enjoy various cuisines from around the world, is the Uzbek restaurant "UZB AVENUE". Uzbekistan is a country that Japanese are not familiar with, but when I went there, I found that there were many dishes that were surprisingly familiar to me, and I was also familiar with Japanese cuisine!
The interior of the store is quite stylish and good! It is a little expensive, but it is a good restaurant to enjoy the exotic feeling easily.
Restaurant near Emirates Mall
The Uzbek restaurant UZB AVENUE that I visited this time is located here close to Emirates Mall. The nearest station is Sharaf DG on the Dobby Metro Red Line.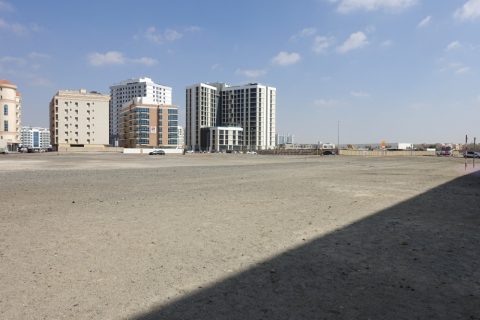 This area is very close to the hotel where I stayed, but maybe it is a new area, and as soon as I leave the station, the number of buildings decreases. This makes me realize that this place is right in the middle of the desert.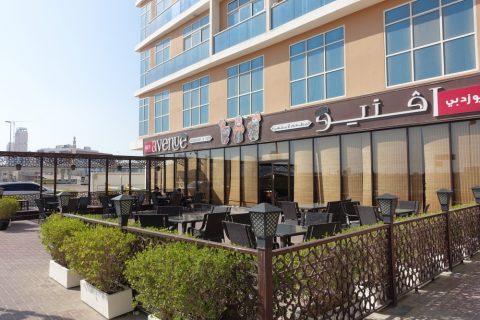 The first floor of the orange building is the restaurant UZB AVENUE. The distance from the station is close, but there is no way to go straight, so it took more than 10 minutes to walk from the … station exit!
The colorful interior is wonderful!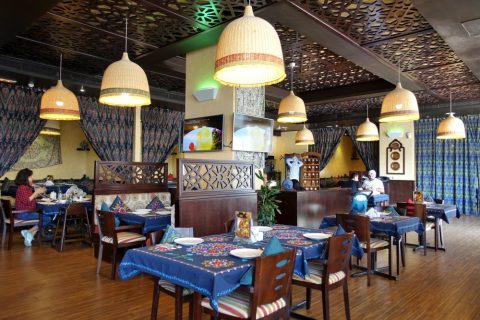 The inside of the store is quite large, and there are roughly 40 table seats with a wide seat pitch. There are semi-private seats separated by curtains along the wall.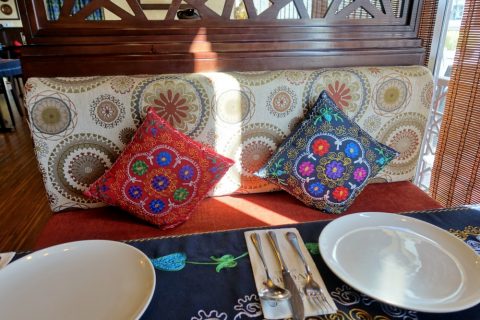 The window seats are sofa seats, but the colorful patterned cushions are very nice! I think I don't see this design often in Japan.
The ceiling is designed like a basket, and the tablecloth is colorful and good! It's nice to be able to experience the beauty of Uzbekistan while staying in Dubai!
Menu with photo
The menu comes with easy to choose photos! There are a wide variety of dishes, and there are many dishes on a large plate. The price is about 40 DH to 50 DH (around 1,500 yen) per 1 dish, which is rather expensive for an Asian dish.
Speaking of Uzbekistani cuisine, there are many kinds of staple foods such as bread and noodles based on rice cuisine, and that point is also common to Japan. The meat is mainly mutton, but there is a custom to eat chicken and horse meat.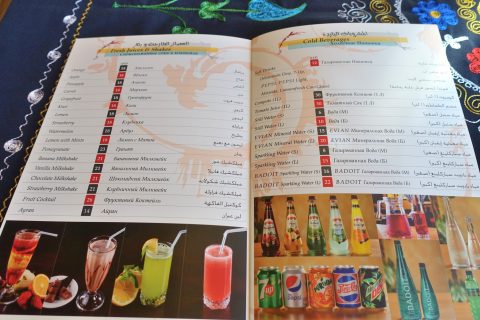 Here is the soft drink menu. They have a variety of fresh juices and the price is 18 DH.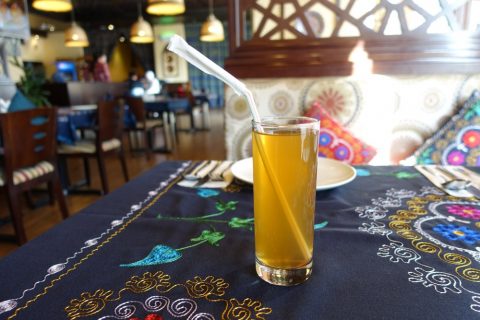 I tried to order apple juice, but it had a strange sour taste like vinegar, and it wasn't very tasty. … It was tepid without ice, and this was a bit of a failure!
Rice dish called Plov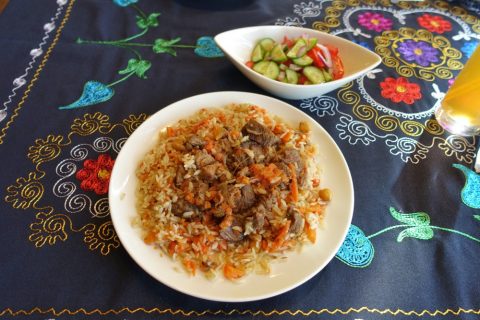 Here is the menu I ordered! The menu is called "Uzbek Plov" and the price is 47 DH.
Plov is one of Uzbekistan's national foods, cooked in a large pot with rice and other ingredients.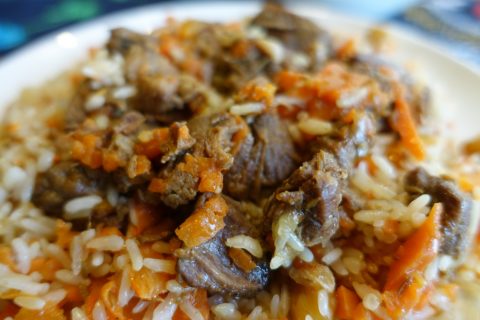 When I tried it, it tasted like Japanese mixed rice. It is flavored with soy sauce base and the rice is moist, so I think it is a taste that Japanese like. Lamb meat is soft, and I feel it is a very healthy dish.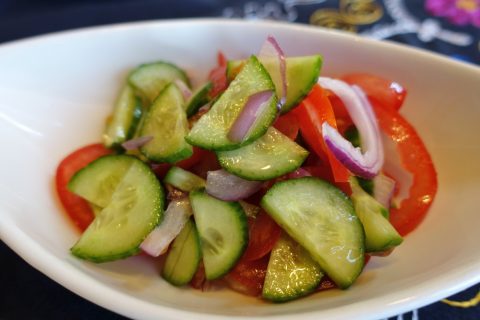 The vegetable salad on the side is a normal and delicious French dressing. Both cucumbers and paprika are fresh, and onions are sweet, so I can feel the goodness of the ingredients.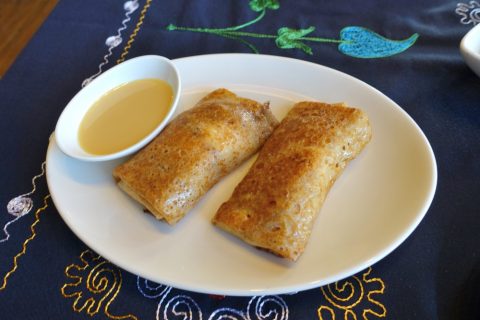 I also ordered Crepe with Cottage Cheese. It looks like spring rolls, but it is a crepe with moist skin. I chose cheese or meat for the filling, so I chose cheese! Price is 19 DH for 2 pieces.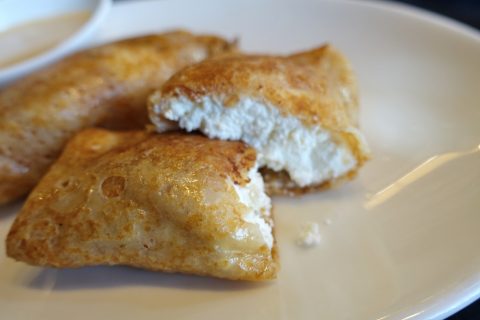 I thought I ordered it as a side dish for rice, but this is a complete dessert! But it's not too sweet and has an elegant taste. The custard-like sauce has a familiar taste, and this is pretty good!
a slightly higher lunch price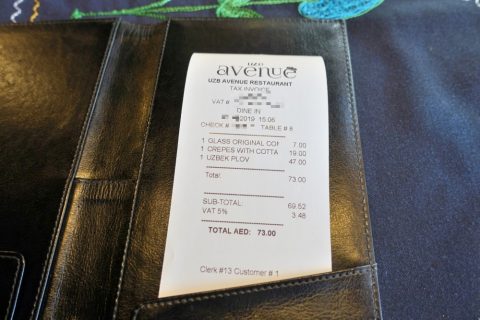 The payment this time is 73 DH. It was a little expensive for lunch, but considering the atmosphere of the restaurant and the taste of the food, I guess it was just so-so. I recommend it when you want to enjoy authentic Uzbek cuisine in a slightly exotic atmosphere.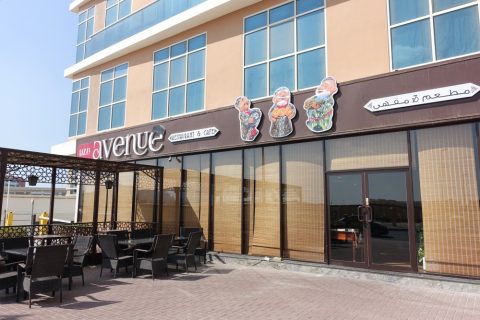 It is a little far from the city center, but please try Uzbekistan cuisine that is familiar to Japanese people!
UZB AVENUE
Address:456R+F8 Dubai
Opening House:12:00~25:00 (Friday is subject to change)
♪Click here for a List of articles on "Dubai"