On a different day from yesterday's "鳳凰餅家" I tried the "東興" in Chinatown to taste the egg tart.
This is also a famous long-established Chinese sweets shop in Singapore, and it is featured in many guidebooks. The egg tart from "鳳凰餅家" was so soft that it crumbled right away, and the taste was so good, but what does this "東興" taste like?
※This article was written before the virus scandal. This will be updated.
Chinatown Chinese Candy Shop
Toko is located along the South Bridge Rd (South Bridge Road) in Singapore Chinatown.
Nearby is the Suri Maria Man temple. It's a little far from Chinatown station, but it's still about a 5 minute walk.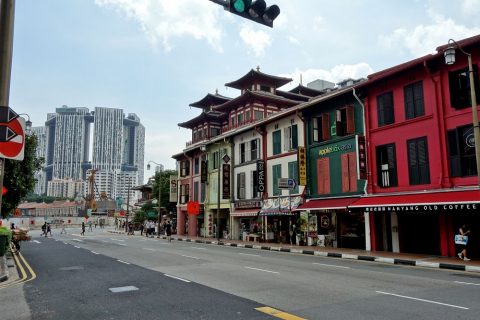 Chinatown is characterized by its colorful buildings. The painting is new and old buildings are hardly seen.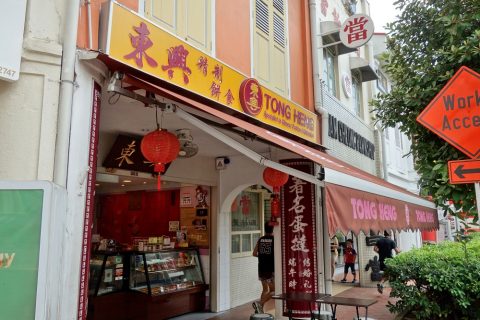 Toko is open from 9: 00 ~ 22: 00. When I looked at the website, there was no holiday written, so I think it's basically open all year round. This is the only independent store in Singapore, but it seems to be in the SC in front of Boon Lay station in the west.
Product names are written in Japanese.
The store has the size of a general confectionery shop, and there is an eat-in space as well as a showcase.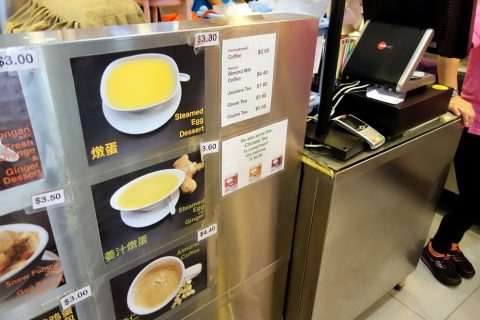 It can also be used as a cafe, with coffee for $2.5, jasmine tea for $1.6, and a pudding called Steamed Egg Dessert. There is a Ginger version, so I'm curious about what it tastes like, but I didn't have time on this day, so I will take the next opportunity to go to …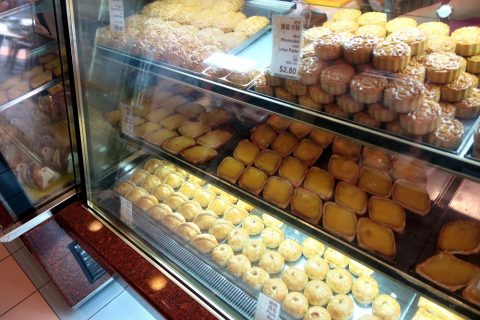 There are quite a lot of kinds in the lineup of Namagashi, and I think there were about 16 ~ 17 kinds. In addition to egg tart, there are standard Chinese sweets such as moon cake, but the price of "Mini Geppei" is a little expensive at $2.8.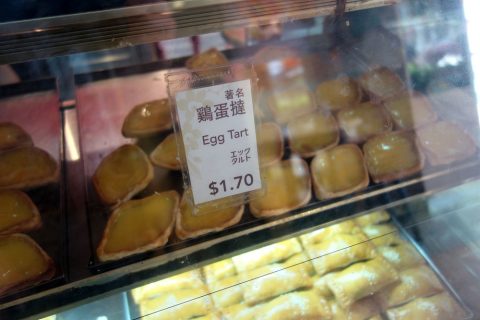 What surprised me was that the name of the product was written in Japanese. Other than the standard egg tart, almost all the product names were written in Japanese. I wasn't there at that time, but there must be many Japanese guests.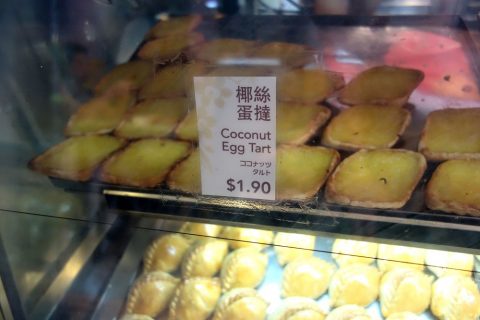 This time, I would like to try this "coconut tart" as well as the egg tart. Both are $1.9 (≠ 152 yen), and neither is very cheap.
Tasting in the outdoor space!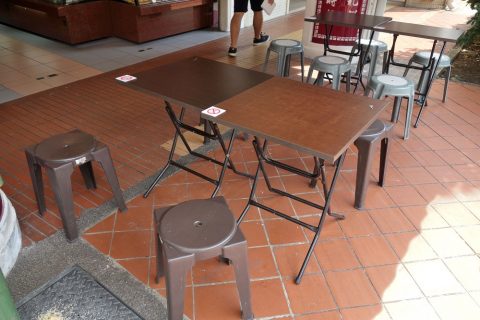 There is an eat-in space in the store, but it was sunny so I will try it at the outdoor space in front of the store. I didn't say "I eat here." when I bought it, so I was given a bag for the teakout. I was a little worried that I would be complained if I opened it and ate it in the store, but I was not told anything.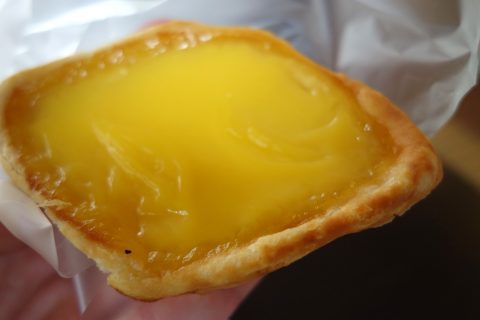 Start with egg tart. The egg part is like a pudding and has a nice melting texture, but it is not too sweet and has a moderate taste. The pie crust is stronger and more chewy than Hououbei. It is still soft, but it is more expensive than that one.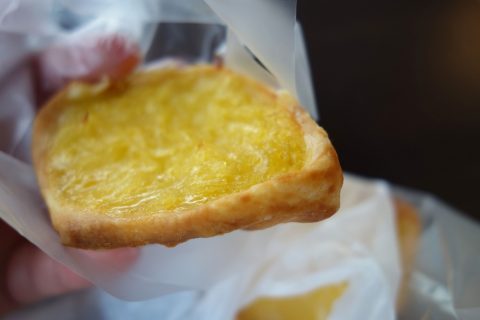 Next is a coconut tart. The basic egg flavor is the same, and the sweetness and taste are moderate, and the aftertaste is less lingering.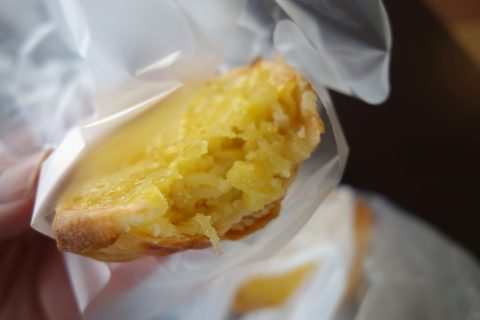 When you break it, you'll find a lot of small, thin coconut grains. When you eat it, the crunchy texture spreads in your mouth. I think this is also a delicious dish, but perhaps the taste is too bland, I feel a little unsatisfactory …。
The best taste in Southeast Asia!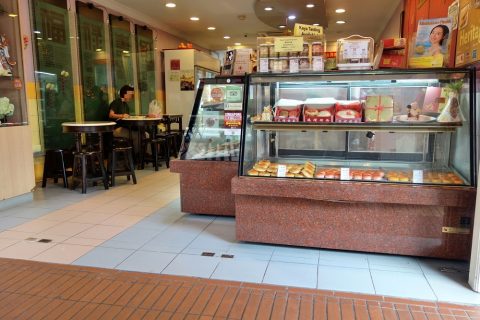 I think both of them taste better than the egg tart of 鳳凰餅家, but you might be disappointed if you want a special deliciousness. But compared to other sweets with strong taste in Southeast Asia, this is the best! It's not too sweet for Japanese people, so it's worth eating.
♪Click here for a List of articles on "Singapore"