I came back from Singapore. I was going to update my blog from there, but I gave up because I couldn't access it from overseas Wi-fi due to the security problem of the server …。 Even so, I have prepared a lot of information, so I would like to tell you gradually from now on.
※This article was written before the virus scandal. This will be updated.
Singapore this year was unexpectedly cool
Singapore is a southern country near the equator. In addition to the same heat as the midsummer in Tokyo throughout the year, the humidity is high, so I'm worried about heat stroke. Interesting birds I found at "Southern Ridge" in Singapore! As I told you, the last time I visited, I used to wander around feeling dizzy.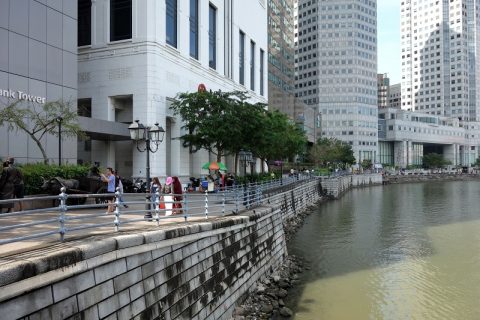 I was prepared with that in mind this time as well, but it was unexpectedly cool and discouraging …。 especially in the morning and evening, and even if it is sunny, you can feel the wind comfortable in the shade. I can feel the high humidity, but I think the temperature itself is not so high because it feels cool.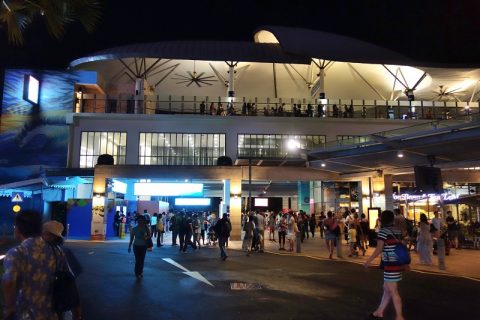 Comfortable at night! Even at night, the hot air from the asphalt is not like the summer Tokyo.
Come to think of it, I've never wiped my sweat with a handkerchief during this trip. Of course, I get sweaty every day, but sometimes I feel cold after a squall. Last time I went there in March, so it was the same time …. Is it abnormal weather this year …?
A must-have stole! Extremely cold buses and facilities
Even in such a cool Singapore this year, air conditioners were turned on vigorously in tourist facilities and inside buses.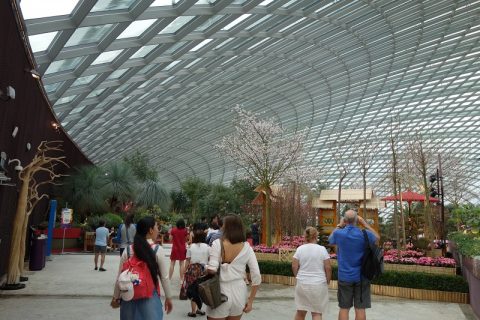 "Cloud Forest" and "flower dome" in Gardens by the Bay were particularly cold. The Cloud Forest still has a huge waterfall, but I wonder why the Flower Dome needs to be so cold.
There is air from the air conditioner, so I think it will be below 10 degrees. Even I, as a man, had goose bumps all the time, so a stole or something like that is a must for women.
Also, the coldness inside the bus is exceptional! The direction of the air conditioner can be adjusted like a sightseeing bus in Japan, but all seats are kindly equipped with it, so the wind comes from all directions. It is meaningless to adjust only your own part. …。
Even if it is sunny in the morning, there is a squall.
This time, we were blessed with sunny weather for about half of our stay. But even on such a fine day, there is always a squall between 3 PM and 4 o'clock.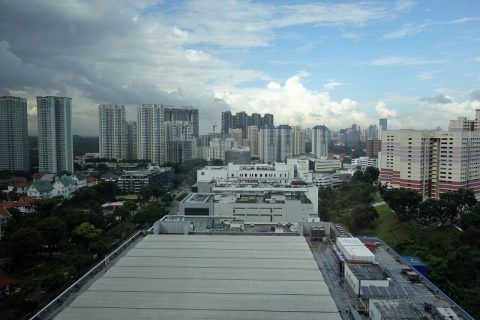 I thought it would stop in about 30 minutes because it was a squall, but unexpectedly, it continued until the time of sunset. It is not accompanied by a strong wind like bomb cyclone in Japan, so there will be no problem if you have a folding umbrella.
It always rains in the afternoon like this, so you should try to finish walking around town in the morning.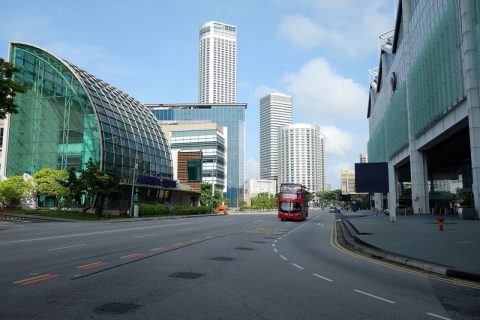 As described above, I was able to spend surprisingly cool and comfortable time in Singapore. Even so, it's still a country of perpetual summer, so don't forget to bring your water cell phone!
♪Click here for a List of articles on "Singapore"