This time, we will cross the beautiful bridge "Helix Bridge (helix-bridge)" over Marina Bay in Singapore to Marina Bay Sands, but before crossing the bridge, there was a unique balloon art event where strange animals were seen.
※This article was written before the virus scandal. This will be updated.
Balloon Art Zoo
Leave the Makansutra Gluttons Bay food court and continue walking along Marina Bay. Even though it's past 10 PM, I was surprised to see more people than during the day! But the night breeze feels good, and with such a beautiful night view, I can understand why everyone visits there.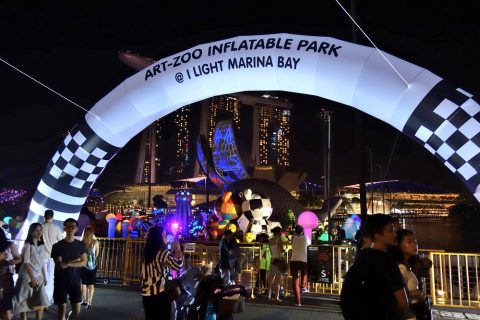 After walking for a while, there was an extremely lively area. Is it some kind of event in this area where illuminated balloon art is gathered?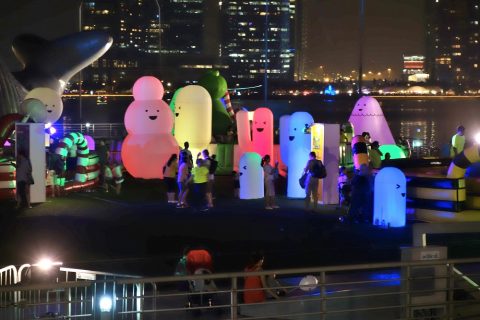 When I looked inside, there were many strange objects! There are adults, but there are many children.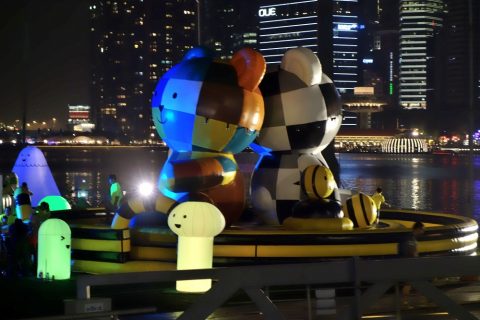 Is this character … like you've never seen before?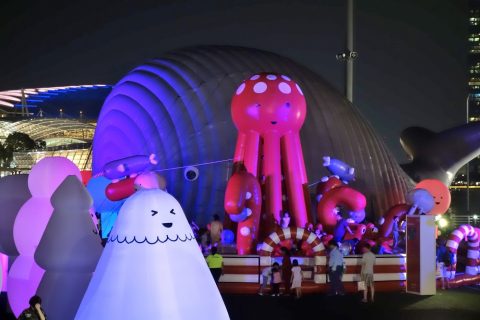 If you look carefully at the individual with a slight quality problem …。, you can see the children playing inside. It's not that big when you see it from a distance, but it's actually pretty big. I think it is 10 meters high.
The place where this event is held is called "The Float @ Marina Bay" which overhangs in Marina Bay. It's the largest floating stage in the world. It is mainly used for sports events, and also for the urban course of F1 Grand Prix.
What is ART-ZOO?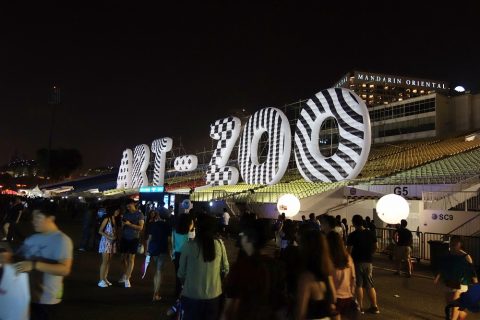 There was a monument in front of the event with the words "ART-ZOO". What kind of event is ART-ZOO?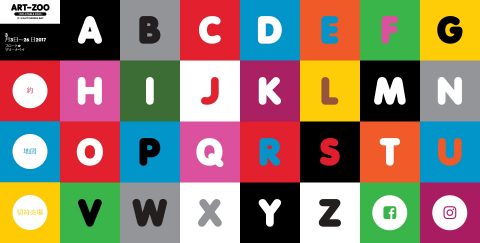 I found a good website. This is an event called "ART-ZOO INFLATABLE PARK" which was held from March 3 to 26th, and it is held every year because it says "2017".
There are alphabet letters from A to Z on the top page, and when you click on them, animal characters corresponding to each initial letter appear.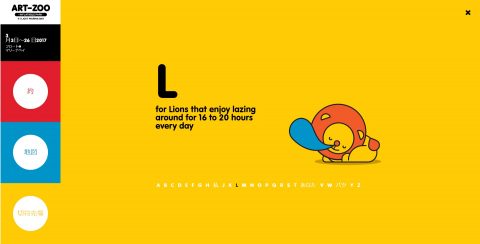 It has a cute look that will appeal to children. The explanations written side by side are in simple English, so if you use Google Translate, it will be much easier to understand in Japanese.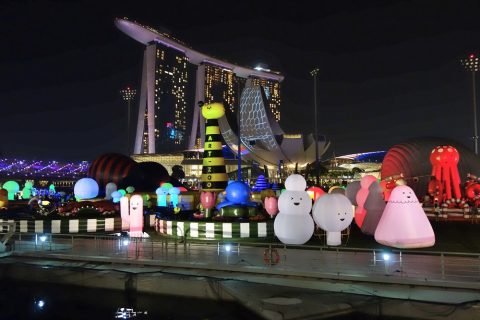 But I wonder if there really is such a character …? Admission is $15, which is a bit of a stretch for an impromptu event.
a tunnel of light "Helix Bridge"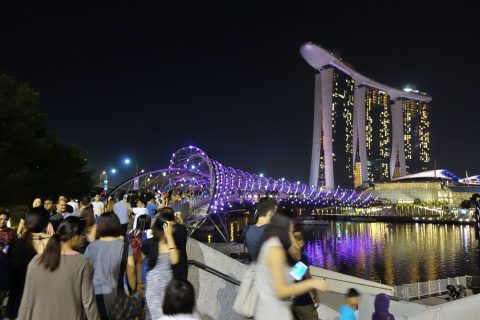 If you go further from that weak zoo, you'll see a bridge of light shining in purple! I want to cross this to Marina Bay Sands.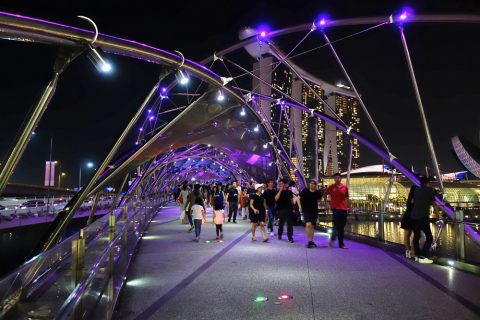 It's called the Helix Bridge, and it's a pedestrian bridge that runs parallel to the Bayfront Avenue that leads to the Marina Bay Sands. It's a bit of an arc, but I think it's to contrast with the Jubilee Bridge, which is facing you.
There is also an observation area along the bridge. It is beautiful with various lights overlapping!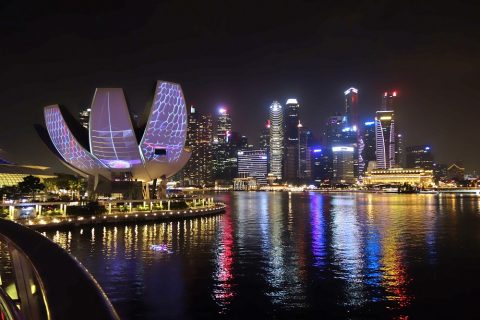 The view from here is here. I can see the skyscrapers reflected on the water very well.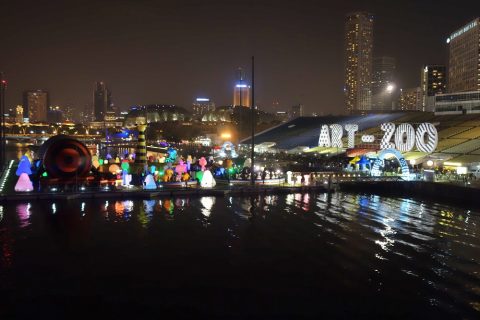 I can also see ART-ZOO that I went to see just now. Looking at it like this, I'm glad I didn't go in again …。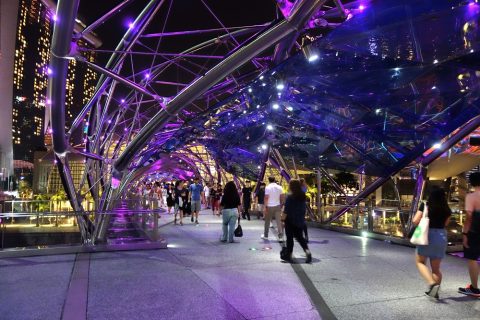 The bridge's spiral design is based on the shape of DNA, and the illumination is colored with adenine, thymine, cytosine, and guanine. It was only adenine color on this day, so it might change to another color depending on the day.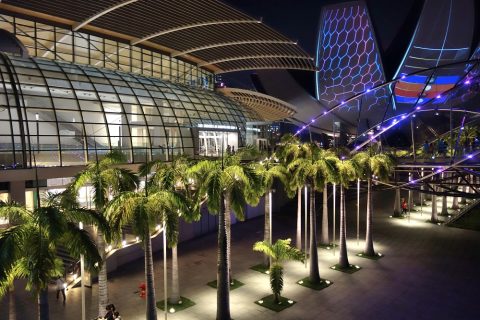 Through the tunnel of light, we arrived at the foot of Marina Bay Sands! Next time, I will make a food report at the Hawker's.
♪Click here for a List of articles on "Singapore"