The restaurant SVOY fête in Fountain Street was used for lunch in Vladivostok. The stylish interior and calm atmosphere make it comfortable, and the taste of the food is also good! Also, the menu comes with pictures, so you don't have to worry about choosing dishes.
It is located in the middle of a tourist spot, but the price is reasonable, so I recommend this place!
♪ Here you go too → "Vladivostok" article list and travel guide
Restaurant on Fountain Street
The restaurant SVOY fête is here. It's on the west side of Fountain Street, at the bottom of the hill.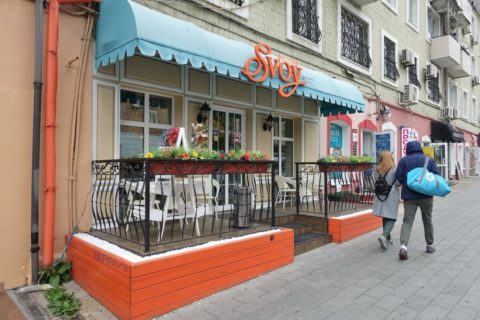 Restaurant SVOY next to the supermarket. There were terrace seats just in case, but they were too small to relax. … It was chilly that day, so I went straight to the restaurant.
Calm interior, stylish interior!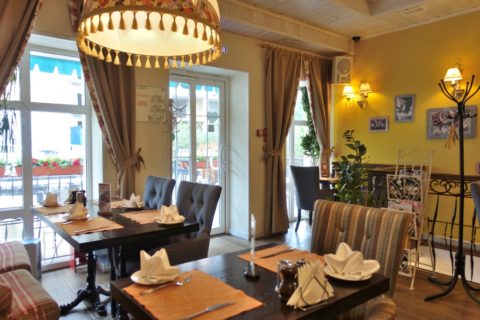 The store has two floors, and the first floor has a calm atmosphere like a living room. There is a bar counter in the basement. Despite the small entrance, both the first floor and the basement are quite spacious!
The interior is elaborate, and the light and fluffy sofa with a stylish design. It is a very comfortable restaurant with calm colors!
I visited for lunch this time, but it started raining on the way, so I ordered coffee after the meal and stayed for about 2 hours …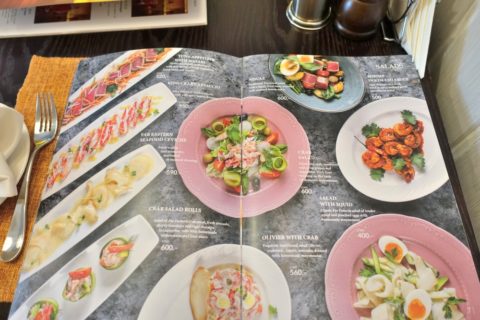 The menu comes with reliable photos! It is easy to understand because there is an explanation in English.
They mainly serve European dishes like meat dishes, fish dishes and pasta. They also have a weekday limited lunch menu (350 RUB, 500 RUB).
The drinks menu is quite substantial, and there are more than 10 kinds of coffee, flavored tea with fruits, and alcohol such as cocktails. For some reason, only the cocktail menu had Korean characters written side by side …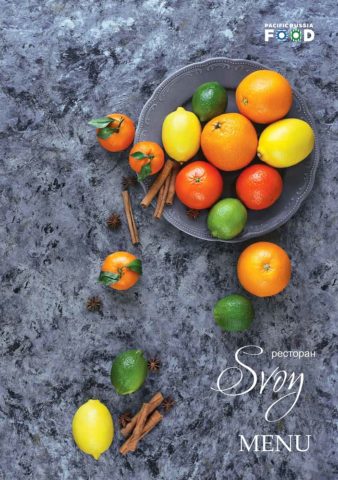 Also, the menu list can be found on the restaurant's website. It is an HP that supports Japanese switching, but if you change it to Japanese, the menu items will not be displayed as bugs, so it is better to select English when you browse.
A delicious risotto with a simple taste!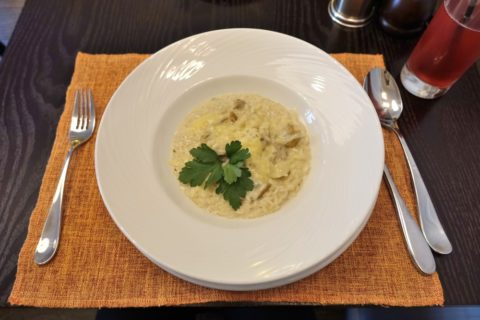 Since it was lunch this time, I only had one dish for a light meal! This mushroom risotto took about 15 minutes from my order.
When I tried it, it was full of the texture of rice while it was risotto! It has a rich flavor of mushrooms and is quite delicious! The quantity is small but the taste is good.
Good value drink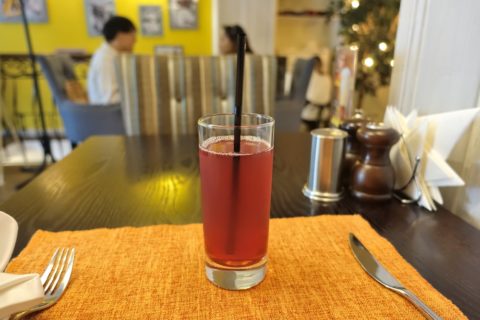 As for drinks, I ordered Berry drink at first, but it has 250 ml and 70 RUB, so it's very cost-effective! When you drink it, the sweetness is moderate and it is refreshing to drink, and it may be good to moisten your throat.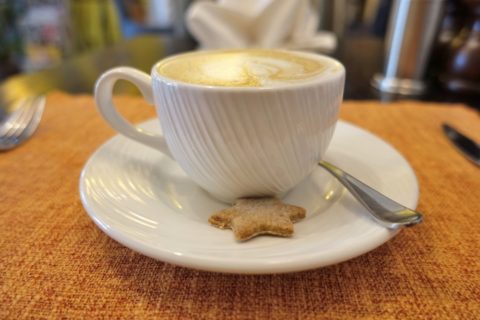 Also, I ordered a cappuccino to stay for a long time after the meal, and it was reasonably priced at 160 RUB. The thick, firm foam removes the bitterness of the coffee, but the milky taste is pretty good.
The cafe is also perfect! cozy restaurant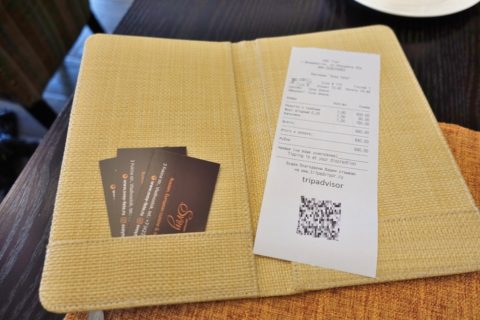 The bill is 840 RUB. Risotto is a little expensive, but it tastes good so I have no complaints! It might be best to use a cafe because you can drink a lot of drinks at a reasonable price.
It is comfortable, the service of the staff is good, and the interior which you can relax comfortably is good! If you have a chance, please use it.
SVOY fête
Address:ул. Адмирала Фокина, 3, Владивосток, Приморский край, 690091
Opening House:11:00~25:00
♪ Here you go too → "Vladivostok" article list and travel guide