This is ROYAL OPERA HOUSE in London. I will tell you about the ticket issued for the ballet performance here. Each country in Europe has its own beautiful Opera House, but what kind of world is waiting for you in England's Opera House, which boasts of its name as "ROYAL"?
Purchase tickets from HP
As for this ticket, I bought it from ROYAL OPERA HOUSE's HP. There is no difficulty if you search for the desired performance from "Search" on the top page and proceed to purchase from there. You need to register as a user to purchase a ticket, so you need to prepare your email address and password.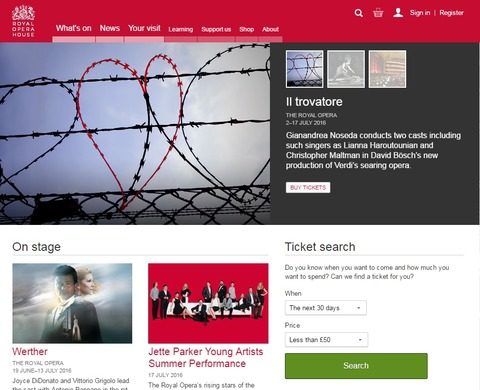 If you purchase a ticket online, "e-ticket" will not be issued, but you will have to bring a printed email with the order number that will be sent after the payment and the credit card used for the payment, and exchange it for a ticket at the box office on the day of the performance.
Also, I could pay with JCB without any problem. I've been bounced by the Vienna State Opera's homepage, even though it says JCB is possible.
box office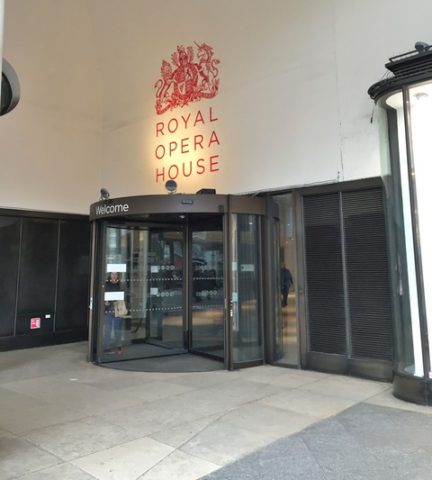 It was written that you need to exchange at least 30 minutes before the performance, but I visited the box office about 2 hours ago.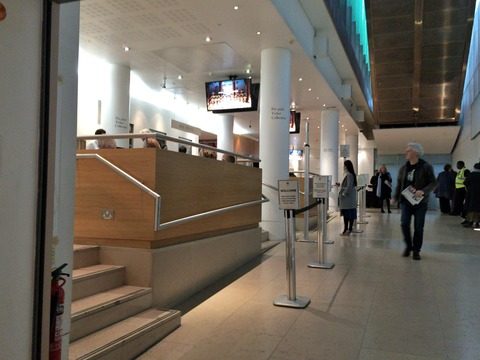 Naturally, the office is empty. I was worried that they would not deal with it because it was too early, but they issued it without any problem. After showing the printed mail at the counter, the ticket was issued in 30 seconds. I was not asked to show the credit card I used to pay.
The box office is in the Opera House building, but the entrance is different.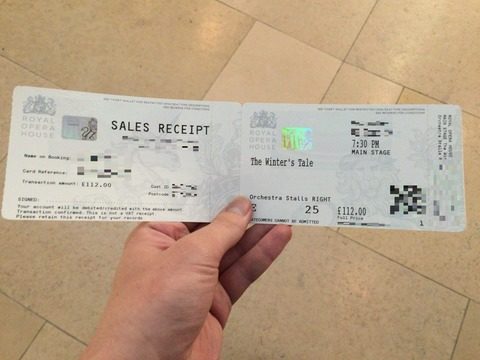 The receipt is attached with the ticket by perforation. It's made of solid cardboard with holograms in it, so it's quite stylish.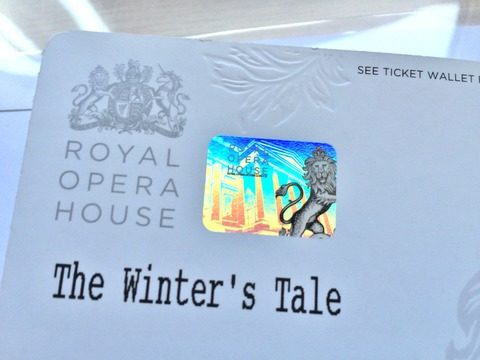 I used to use a convenient and reliable e-ticket every time I issued a ticket for an overseas performance, but it would be a good memory to exchange it at the box office like this! If it's just A4 paper with a bar code printed on it, it might be dull …。
Surprisingly new Royal Opera House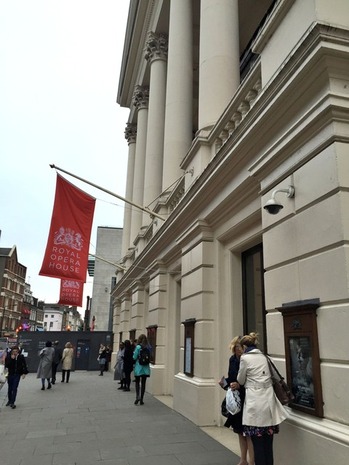 By the way, looking at the exterior of the Opera House, I don't feel the historical oldness of the white western architecture. It was built 1858 years ago, but most of the current building was renovated in the 1990s and reopened in 2000. That's why the counters in the box office are so new that I felt they were arranged in line with the current situation.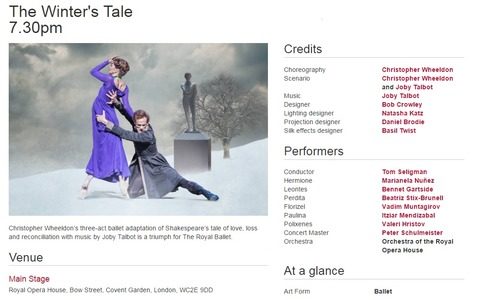 "The Winter's Tale" choreographed by Christopher Wheeldon. I am looking forward to seeing what kind of world view the contemporary ballet, which was performed for the first time in the world in April 2014, the year before last, will have.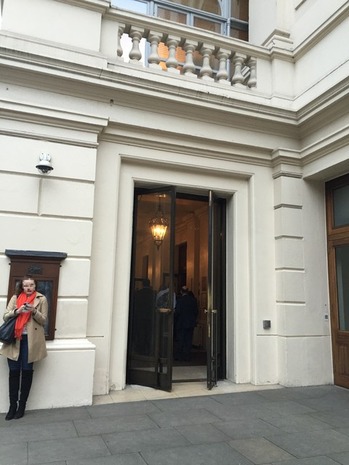 Now, I would like to go inside the Opera House.
♪Click here for a List of articles on "Opera House & Concert Hall around the world"