I saw the ballet performance <<Giselle>> at the Opera House "Palais Garnier" in Paris, France, on a trip last month. PALAIS GARNIER is the most beautiful opera house in the world.
two opera houses
By the way, there are 2 opera theaters in Paris, and there are "Bastille" besides Garnier, but this was just like a normal concert hall, and it was not friendly.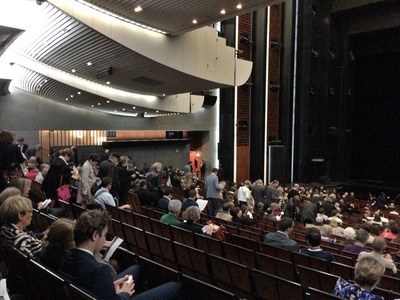 Another place in the city that has 2 opera houses is in Prague (National Opera and National Theatre), Czech Republic. Both places have traditional Italian horseshoe (flutter) style seats, so I wish Paris had done the same, which is a little disappointing …。
Purchase tickets from Opera Web site
Performance tickets for the opera house "Garnier" and "Bastille" can be purchased from the Paris National Opera House website. In order to purchase, first you need to register as a user and have "My Account", but the address to register was a dummy and there was no problem.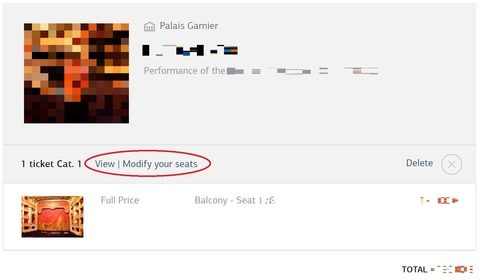 If you choose the type of seat you want, the seat will be assigned automatically, but if you choose View Modify your seats, a seat map will appear and you can change to the seat you want. Tickets are sold about 5 months before the performance, and I bought them on the day the tickets were sold.
However, for the most expensive seat type "OPTIMA", all the good seats such as the central part of the Hiradoma are already filled, so I cannot find a good seat that is suitable for the cost performance. …。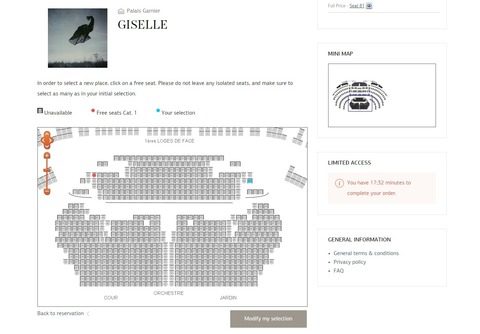 This is probably because special members designated by the National Opera or "authorized distributor" who handle tickets have already been reserved. In other words, a regular guest like us can't get a good seat without a route through a domestic agent or an overseas agent that generates a middle margin.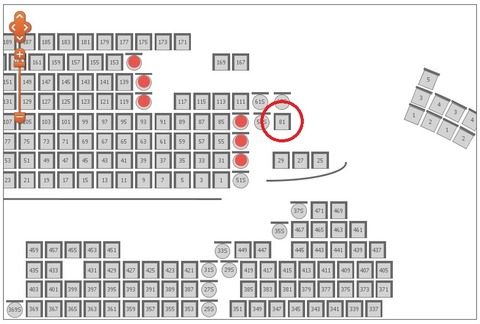 So I gave up OPTIMA and looked for good seats in the lower category "1st", and found an independent seat called "81"! It's on the edge, but I think it's good because the view is open ahead.
By the way, the "Round" seat (S after the number) is a "auxiliary seat" provided in the aisle, and it's cheaper than the surrounding area, but it's unstable and narrow, so it's better not to choose.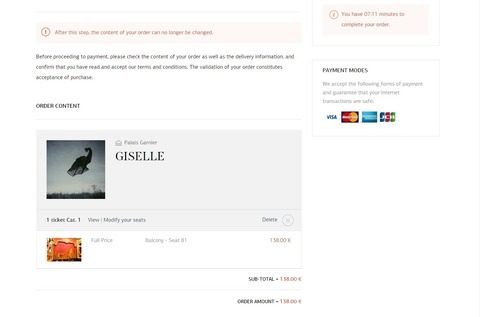 You can pay by credit card. As stated, I made a payment with JCB without problem! When you buy a ticket overseas, you need to be careful because even if it says that JCB is possible, you may get tricked.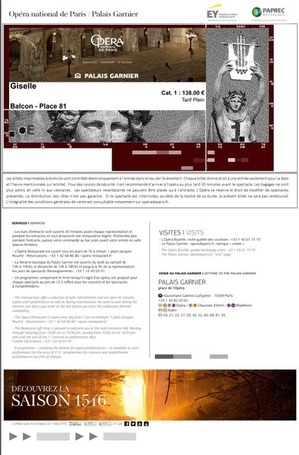 I chose to issue a reliable e-ticket this time, but it might be better to choose the exchange at the local box office as a memory to get the actual ticket.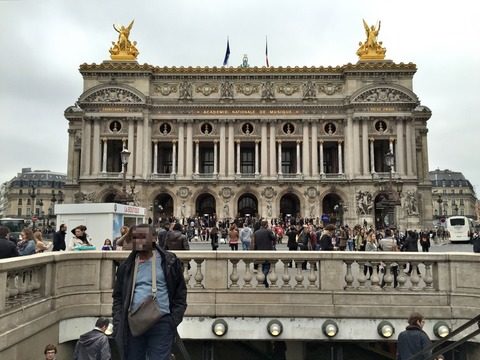 However, considering the labor of exchange, it might be easier to print out the e-ticket and bring it as it is.
Next time I will sneak into the super beautiful opera theater "Garnier"!→Gorgeous! Report on "Garnier" at the Paris Opera House! Ballet Performance《Giselle》
♪Click here for a List of articles on "Opera House & Concert Hall around the world"