In the snorkeling tour of "Iriomote Island Monsoon" that I participated in on Iriomote Island, I had an opportunity to visit Hatoma Island as well as Balas Island, which is made of coral fragments. Hatoma Island is a small island located 5 km north of Iriomote Island, but it is surrounded by a beautiful cobalt blue sea from the port where ships dock.
beautiful ocean terminal
If you look at Hatoma Island from Google's satellite photos, the color of the sea is different only around the island. I think the beauty of the sea of Yaeyama is unrivaled in Okinawa region.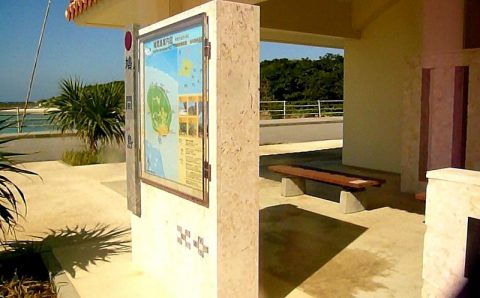 The ship arrived at "Itomahama Terminal". It is a small building with only a toilet and a bench, but it seems to have been built only in 2009, and the building of the facility remained fresh.
There are regular flights from Hatoma Island to Ishigaki Island and Iriomote Island (Uehara Port), so it is also possible to visit on your own. The sea was calm enough for snorkeling on that day, but in winter, the sea gets rough and ships are often canceled.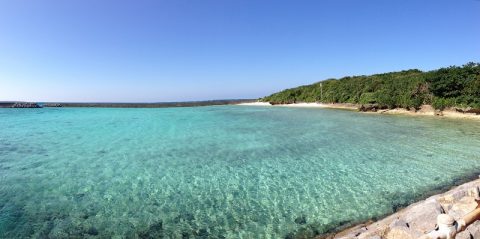 The sea seen from this terminal is also beautiful ~! I've never seen such a clear water port. I can't imagine a liner sailing on this water.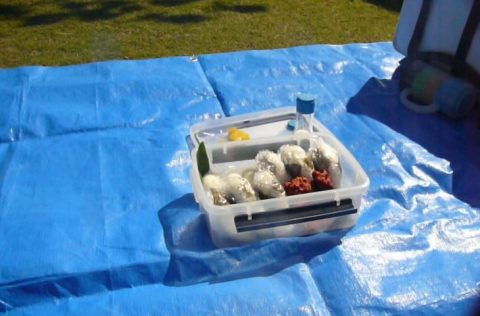 This snorkeling tour will take a break here. First of all, they served hand-made Onigiri "Lunch" and fried chicken. After soothing my tired body with snorkeling, I had free time for about an hour, so I decided to take a walk around the island.
leisurely island time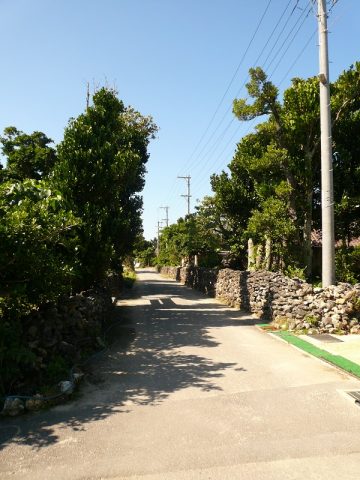 The area around the port is a quiet residential area. There was a unique world of southern countries with a row of stone walls and subtropical plants. Hatoma Island is less than 1 ㎢ and has a population of 40. However, the island receives as many as 6 ~ 7000 tourists a year.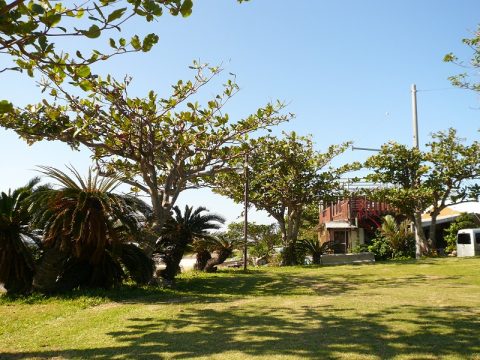 In recent years, it seems that some guest houses have been established, but it is still far from becoming a tourist destination, and a relaxing and luxurious time has passed. But it may be a matter of time that this place becomes like the main island of Okinawa.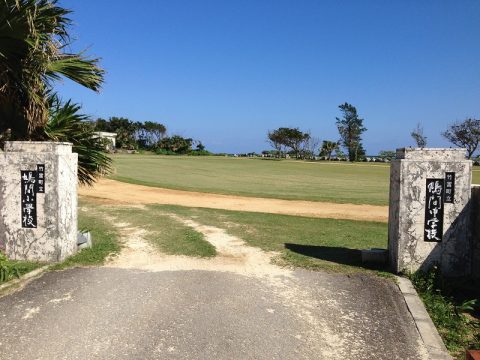 There was a school after a short walk. Hatoma Elementary and Junior High School in Taketomi Town was once feared to be closed due to a decrease in the number of students, but it is said that the number of students has increased to about 10 by taking measures such as "parent system". This year marks 120 years since its foundation in 2016.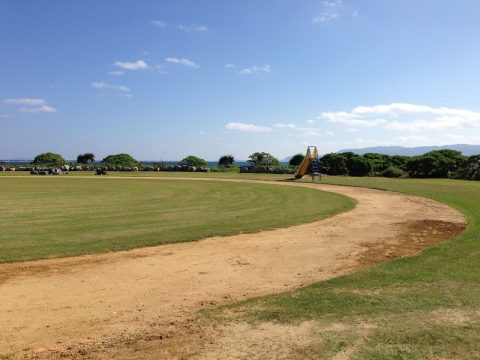 I heard that it was introduced to the media as "School with a view of the sea", but I am envious that I could have been educated in such an environment. If you know this environment, I think there will be more people who want to raise their children here.
go to the other side of the island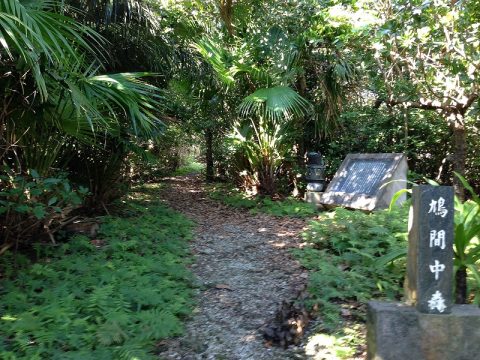 Hatoma Island has only villages around the Itomahama Terminal. The rest of the island was covered in greenery and had nothing, but there was a road leading to the other side of the island, so I decided to walk there.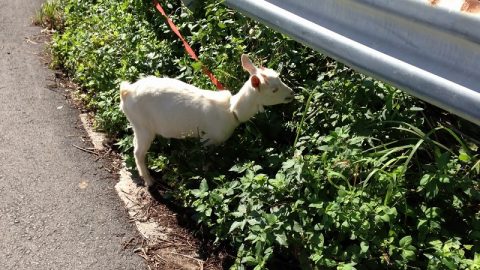 There are goats on the way! He wears a collar, so I think he keeps it. According to my research, there are quite a few wild goats in Hatoma Island, and I saw about 3 goats during my stay on this island.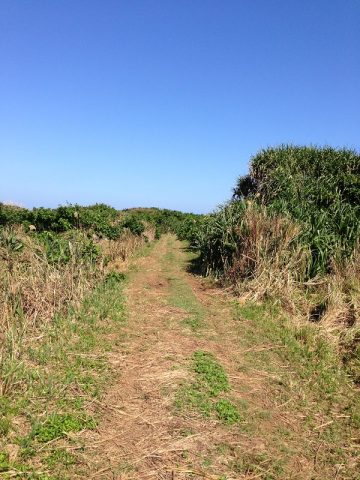 The road eventually leads to "roadless road". There are Rut, so tractors may pass by, but there are no streetlights, so it's impossible to walk at night.
The beach I arrived at was littered with garbage …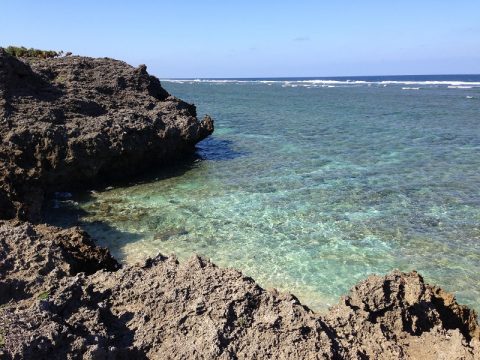 We reached the other side of the island about a kilometer on foot from the village. This beach is called "Shimanakahama" and there are no special bathing facilities, but it has beautiful ocean just like the port.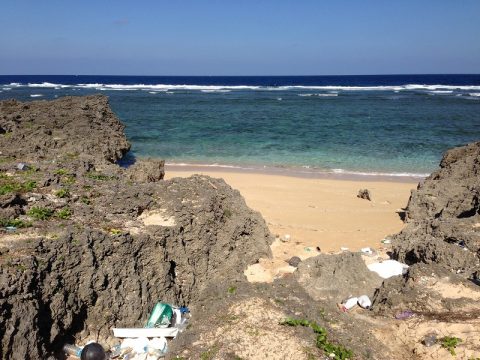 Unfortunately, when you look around the beach, you can see a lot of garbage. Where's the bad guy? I thought so, but when I look at garbage carefully, the Chinese notation stands out.
The instructor later told me that it was not the trash that tourists had thrown away, but that it had drifted down from the mainland on the tide. He lamented that no matter whether he picked it up or picked it up, it drifted ashore one after another, so he couldn't control it.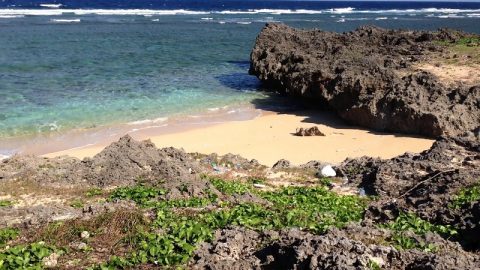 So much garbage drifts on such a small island, so there must be more garbage floating on the sea than you can imagine. It is said that you should look at other people and change your mind, but maybe Japanese people should be careful because they may be causing trouble somewhere.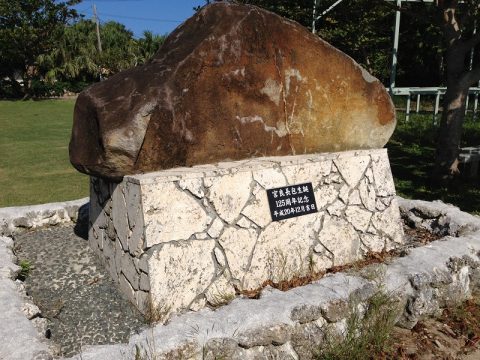 I was a little disappointed with the reality I saw on the other side of the island, but I was able to enjoy snorkeling in the beautiful sea after this. I didn't expect to be able to enjoy this much at the beach in December, so my friends who went with me were very satisfied!
It is a little expensive, but I recommend snorkeling tour of Iriomote Island. The tour contents are described in the previous article, so please take a look at them as well.
♪Click here for a List of articles on "Miyako Island, yaeyama area"