I went to a casual restaurant called O Tainadas Restaurante & Bar in Lisbon, Portugal for lunch, but the taste was good for the price and there was also a wine service after the meal, so I had a very pleasant meal!
The day is sunny and pleasant, perfect for lunch on the terrace!
※This article was written before the virus scandal. This will be updated.
a casual restaurant that opens at 11 o'clock
The restaurant we visited this time is located in near the Santa Apolonia Station in Lisbon. Many shops open at 12 o'clock, but this one opens at 11: 00, so it's convenient.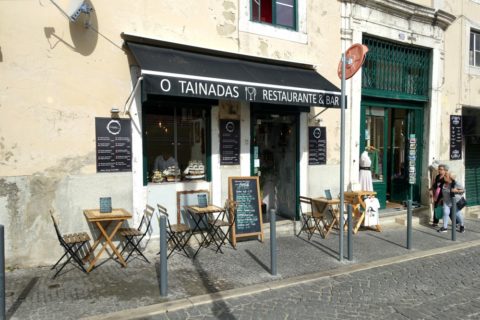 This restaurant, O Tainadas Restaurant & Bar, is located in the middle of a slope where narrow roads cross. The cream-colored exterior walls and chic black eaves are very stylish!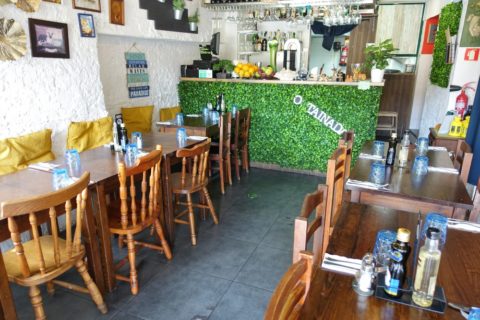 The restaurant has around 20 wooden table seats. Despite the name of the restaurant "Restaurant & Bar", there are no bar counters and other facilities, so it is a very small restaurant.
The hall staff with two people are both Asian, but their service was very kind and polite, which was good! They may be more kind than Portuguese people around here.
There are 6 terrace seats in the store as well. The weather is good today so I decided to sit here! The table is a bit too small … but I feel comfortable when the wind blows.
Instead, the eaves are small, so direct sunlight hitting them is damaging …
As for the menu of this restaurant, there is a happy hour menu which seems to be limited to lunch time in the shop, and the soup is priced at €3.5 ~ which is quite reasonable! Despite the blackboard menu, it is easy to understand because it is written in English.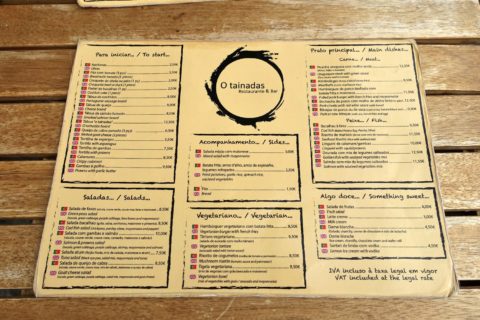 The grand menu is here. As far as I can see, the lineup was like all Portuguese dishes and the menu was not bad. Appetizers vary in price, but the main dish is reasonably priced around €10.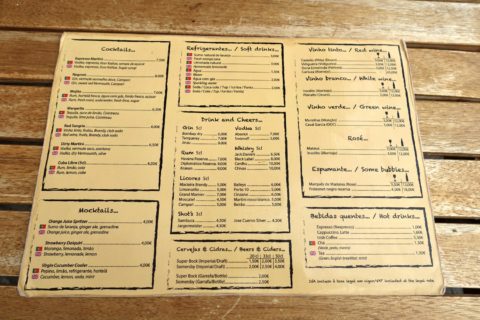 The bar menu is reasonably complete, especially the wine by the glass starts at €3 and there are a variety of wine, which is nice! The bottle starts at €12.
A little unusual "green wine"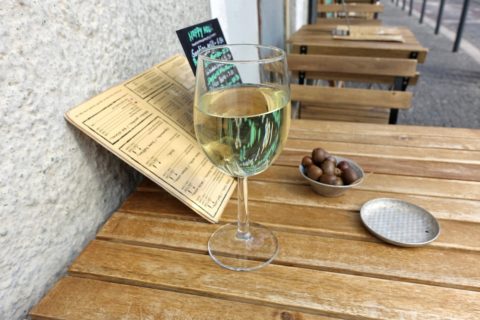 I chose "Green wine" for my drink from a glass of wine.
It's made from green wine, which is rare in Japan, and grapes harvested about a week before they ripen. But I can feel the rich sweetness of grapes in it.
Green wine has two menus, and the Casal Garcia that I chose is a popular wine that is also available in Japan at a bargain price. It has a weak taste, so it may go well with cooking.
Flavorful soup and pasta!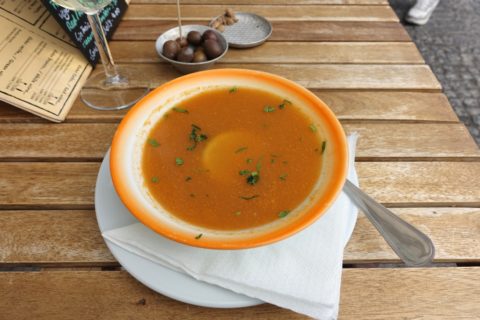 I chose 2 dishes from Happy hour menu! This one is "Prawn Uoup", and despite the reasonable price of €3.5, there are only a few pieces of shrimp in the ingredients, but I could feel the flavor of shrimp well and it was quite good as a soup!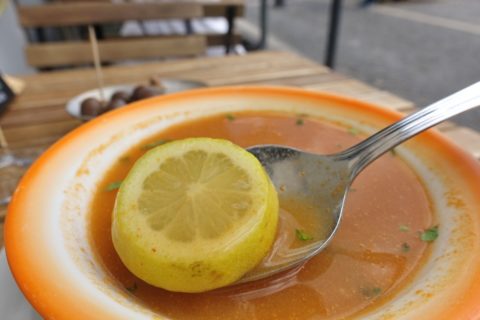 However, this large lemon is a bit delicate. The concept of adding sour taste is good, but it is hard to enjoy the lemon taste around here …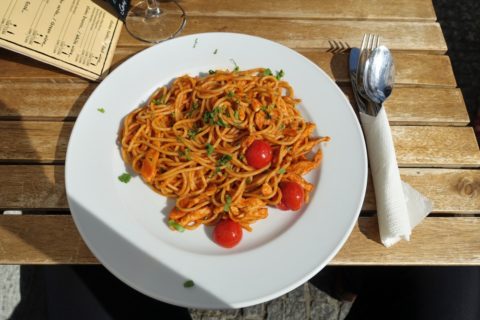 The main tissue is "Chicken Pasta". The slightly fibrous texture of the chicken is a negative factor, but the savory flavor is combined with the flavor of the shrimp and it is quite delicious!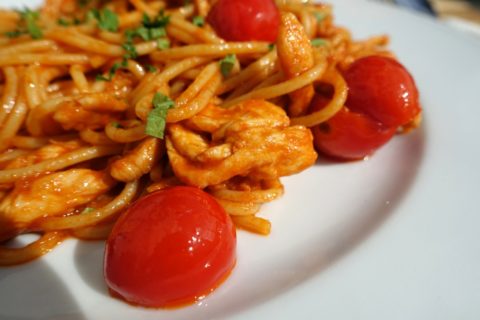 However, it is a little greasy and has garlic in it, so it may not be suitable if you want to eat a refreshing dish. The price is €9.5, and the cost performance is good.
Free port wine!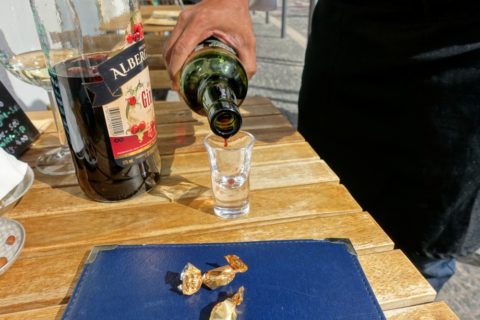 When I asked for a check after the meal, the waiter brought me a bottle of wine, but he said it was on the house and gave me a glass of wine for free! It is a small glass like a sake cup, but this is a stylish service!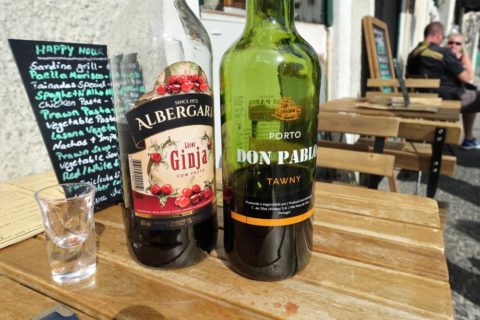 I had a Tawny port wine called "DON PABLO". Compared to 10 years old or more, the aftertaste and depth is weak, but it still has a stable taste! After all, you can always drink port wine.
Reasonable price and good service!
The payment this time is €16. I was able to have lunch at a reasonable price without having to pay a service charge.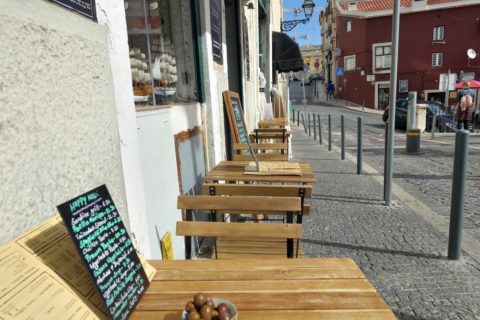 The staff's service is good and the service is good! With this content, it is possible to visit for dinner. Please try it if you have the chance!
O Tainadas Restaurante & Bar
Address:R. dos Remédios 199, 1100-447 Lisboa
Opening House:11:00~24:00(Friday to Sunday until 25:00)
★Please also try this → "Lisbon" article list