Here's a look at FairPrice, a supermarket in Singapore. Supermarkets overseas are interesting because they understand the price level and the actual conditions of ordinary people's lives in that country. There are many attractions other than just looking for souvenirs. I would like to see the ingredients unique to Singapore and the price of luxury goods.
※This article was written before the virus scandal. This will be updated.
Location and Hours of FairPrice
If you look into the supermarket FairPrice in Singapore, it is the largest chain store in Singapore run by a group company called NTUC. It is not a high-class supermarket like the one in Isetan, but rather a local supermarket for the common people. According to the website, you can buy it online.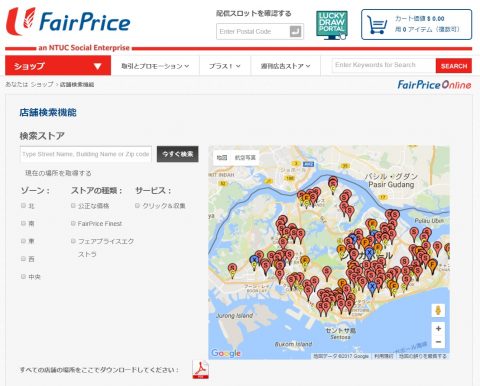 HP also has a store-search feature that lets you find FairPrice locations and business hours throughout Singapore.
This is where I visited. It is close to the hotel I stayed at, Park Hotel Alexandra, about a 5 minute walk away.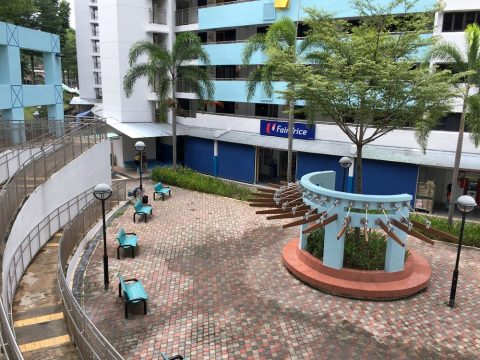 The neighborhood is an apartment (Housing complex?) street. Here, the first floor of the condominium is a store.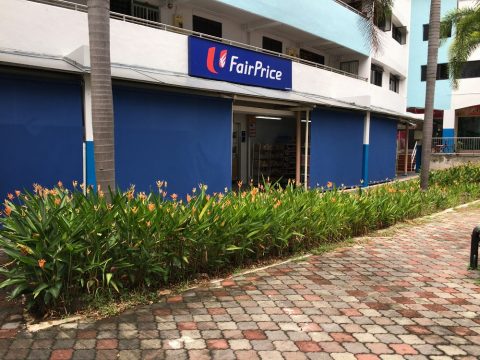 It is open from 7 AM to 11 PM, and is basically open all year round. Then, I would like to enter immediately.
The dried food under the eaves "Demae Iccho" is extremely cheap!
When I went inside, the products were all over. This is under the eaves of the store, but it is not visible from the outside as a partition.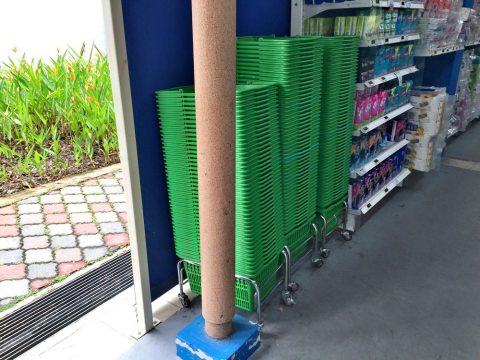 Shopping baskets are the same as supermarkets in Japan. It would be interesting to have a basket with wheels like in Europe.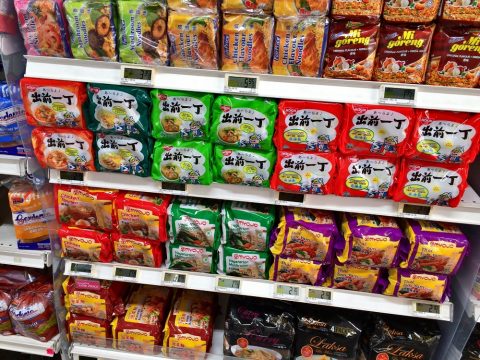 This eaves is mainly for daily necessities and dried foods. In the noodle corner, Japanese "Demae Iccho" were placed along with Singaporean Tan noodles. It is a little expensive, but still $2.15 (≠ 175 yen), it is much cheaper than buying it in Japan. Is it popular in this country because it was in the mini bar of the hotel?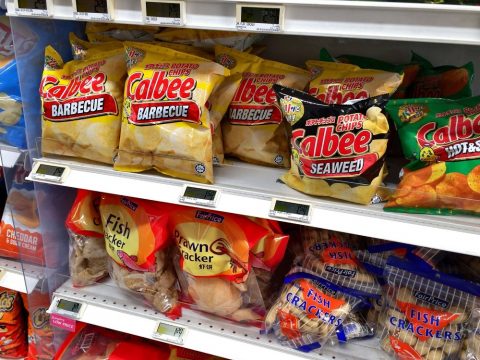 Calbee potato chips are $1.5. This is a little more expensive than Japan.
Vegetables, fruits, meat, eggs, etc.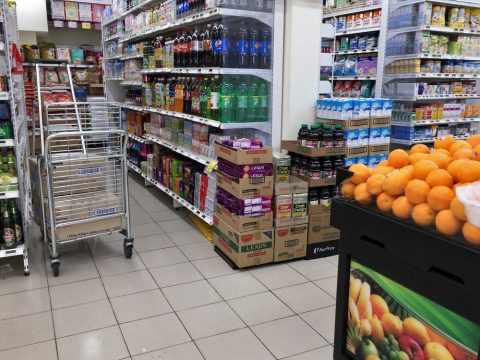 I went into the store. The inside of the store is quite small, and the size of the convenience store is as big as growing hair.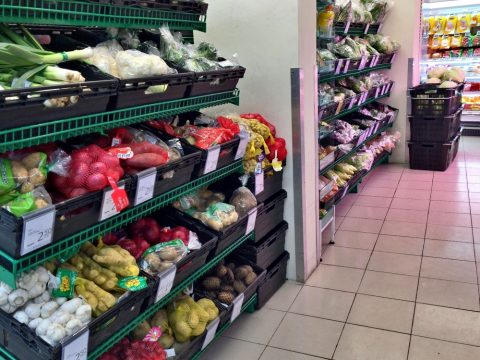 Even so, there are plenty of food items such as vegetables. Half of them were vegetables and fruits.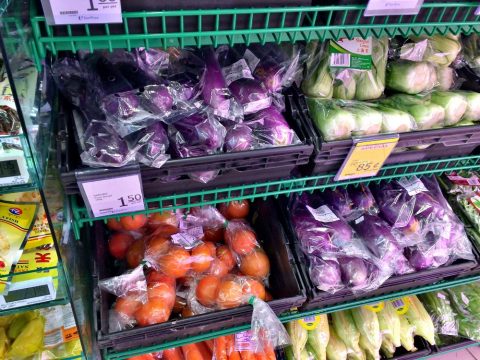 The price is about the same as Japanese supermarkets. However, Chinese food and bok choy are cheap.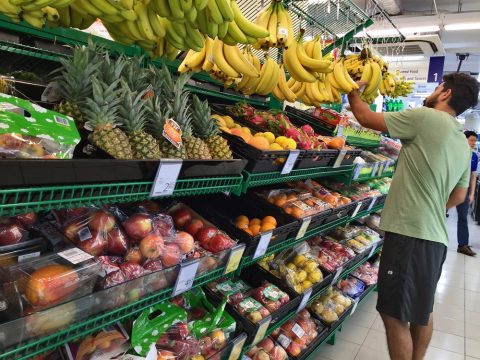 Fruit section. Fruits from southern countries stand out. The display method of banana is impressive!
1 bunch of bananas weighing 1.75 kg is $2.99. The price is reasonable. It was written that the country of origin is Philippines.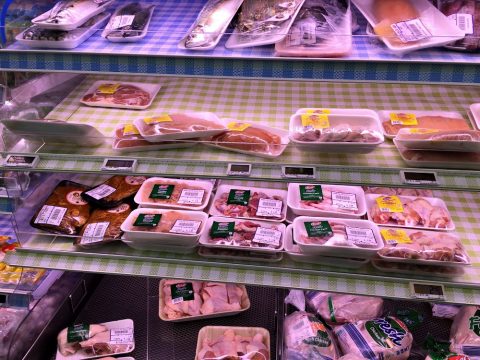 Meat corner. Chicken really stands out. It is proof that chicken rice is the soul food of Singaporeans.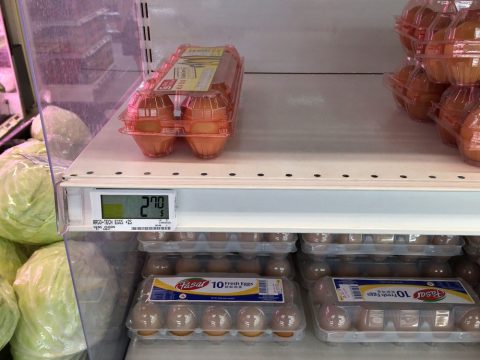 1 pack of eggs is $2.7. Is this about the same as in Japan? However, in terms of "freshness" there is nothing like Japanese eggs. I don't think I can eat this raw.
Pocky was unexpectedly cheap!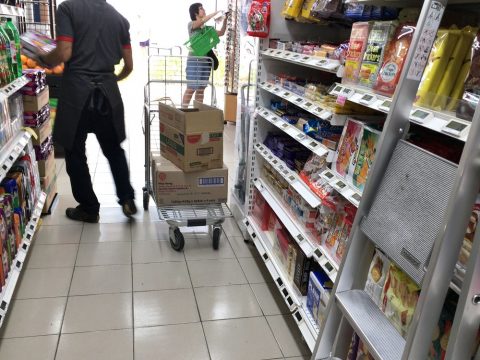 Next came the sweets section. In Southeast Asia, luxury goods such as sweets and liquor are generally heavily taxed, and are much more expensive than buying them in Japan. While in Singapore I went to a 7-Eleven to buy some Convenience Store Ice Cream and was surprised to find a Haagen-Dazs mini cup at $6.5 (≠ 520 yen).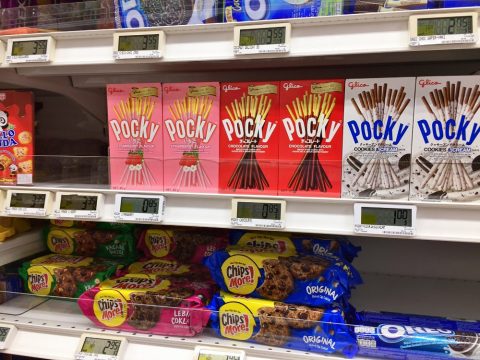 But surprisingly, Pocky is cheap. The price is $0.85 (≠ 68 yen), so it's as cheap as a Japanese discount store! The cookies underneath are pretty pricey, so they vary quite a bit.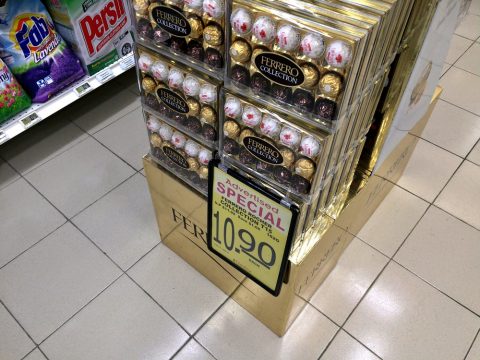 Ferrero's chocolate is not so expensive.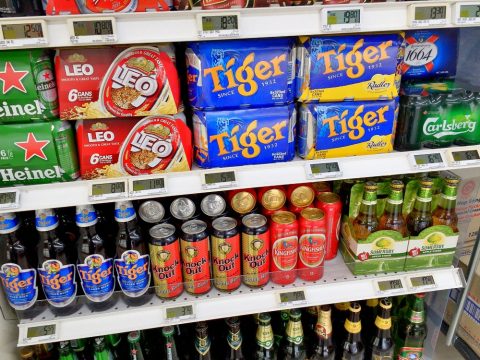 However, the alcohol level is outstanding. Our local beer "Tiger beer" is 350 ml x 6 for ¥15.9 (≠ 1,280 yen), so one bottle is ¥213. The "Heineken" is even more expensive, and it's nowhere near as good as Europe, where you can buy it for just a few dozen yen.
The liquor tax on beer is about 1.5 times higher than in Japan, but it is still better. When it comes to wine, it is 10 times higher than in Japan, so you should refrain from drinking in this country.
FairPrice original water is not delicious.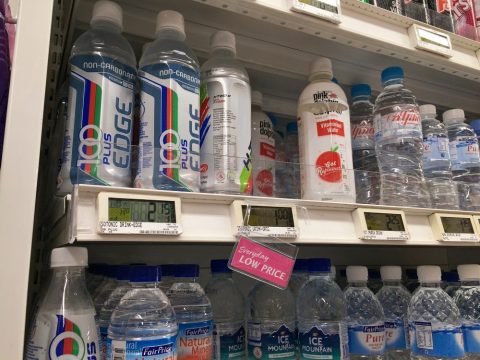 Next is the drink corner. "100 PLUS" is a sports drink familiar to people in Malaysia. There are carbonated one and non-gas one, and the sweetness is moderate. I think it was a little cheaper in Malaysia, but here it costs $2.15.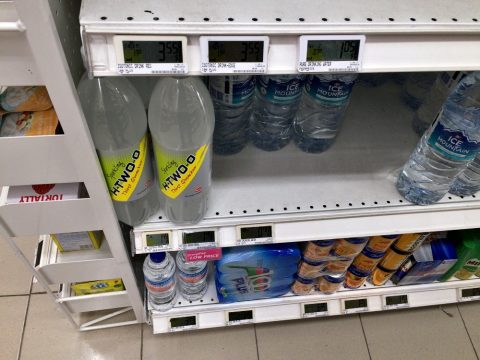 Use less water. We don't have Evian, which is a familiar brand overseas, and all of them are brand items that I have never seen before.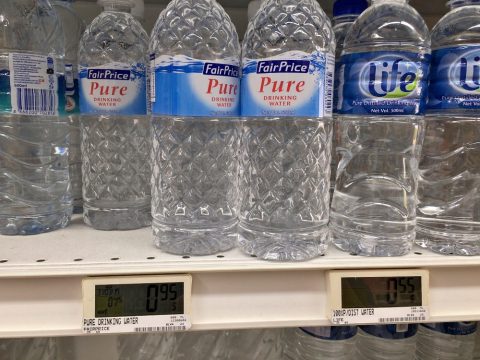 I bought and drank this FairPrice original brand water this time, but it was not very tasty …。, and the taste was bad and my mouth felt dry even though it was water. The welcome drink at the hotel is much better. I don't recommend this.
FairPrice payment system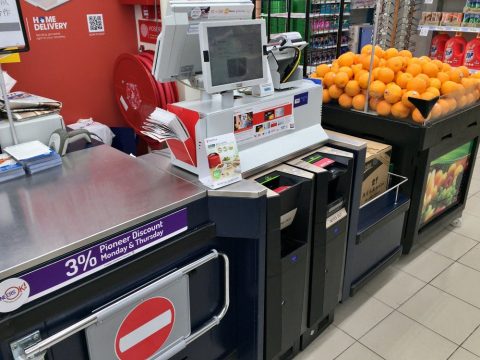 As for the payment method at FairPrice, it is no different from Japanese supermarkets, and you just take the product to the cashier.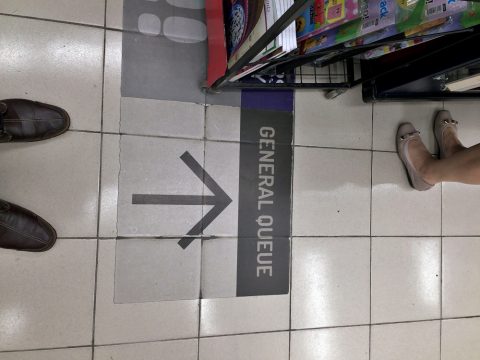 However, as for the way to line up, I think it depends on the restaurant. This store is a small store, so it was like shopping at a convenience store.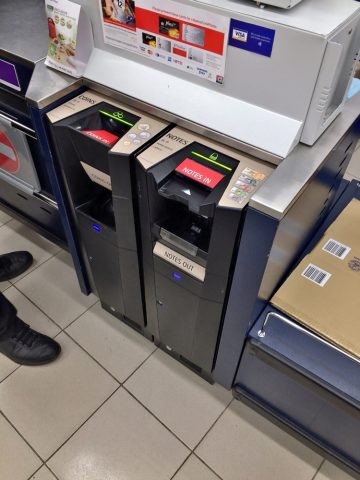 The breakthrough was the automatic cash payment system. When the cashier finishes scanning the item, the price is displayed on the screen and all you have to do is insert the money into the machine.
You can use up to ¢5 coins for cash, so it's a great way to get rid of wasted change. The top also supports $100 bills, so if someone grabbed a large bill for exchange, you can break it without being stared at. Credit cards are also available (Non-JCB).
This kind of automatic payment system has recently been seen in Japan by AEON, etc., and I feel that it has advantages not only for shops but also for customers.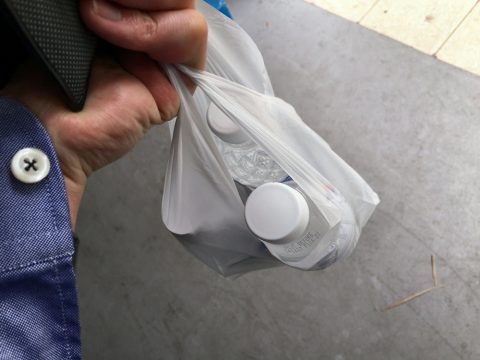 Also, they will put the purchased items in a shopping bag. This service has taken root in relatively every country in Asia.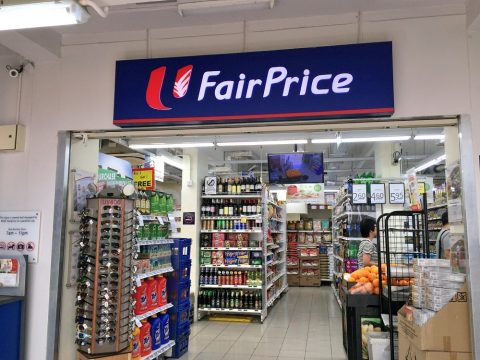 So I went shopping at Super FairPrice in Singapore. This shop is located in a corner of the apartment district, so it was about this size, but if you go to a bigger shop, there would be a wide variety of goods, and I think you can also look for various souvenirs.
♪Click here for a List of articles on "Singapore"