I arrange the 3rd movement of F. Mendelssohn [Violin Concerto in E minor] to Piano-Solo and distribute the music score.
This is a violin concerto by Tchaikovsky. Along with Beethoven's two major and Brahms's two major, the three movements of the famous "Three Major Violin Concertos" have been arranged as piano solos.
Originally, when I was looking for an existing score to perform at a concert in which I perform, I couldn't find a suitable publication, so I wrote it down this time. It's such a famous historical work, but surprisingly it's not on the market. I would like to write 1 movement and 2 movement in the future.
Download page of the musical score is here
point of performance
Although this work continues with technical passages, many of them are basic scale and repetition of arpeggio, so I think the most important point is to just "snatch".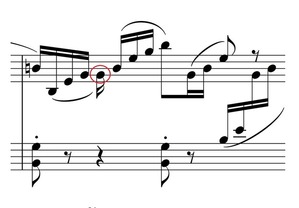 In addition, especially in the passages of arpeggio, it is easier to play a single note with the left hand, as in the case of the 22 bar note, than to pass one finger through.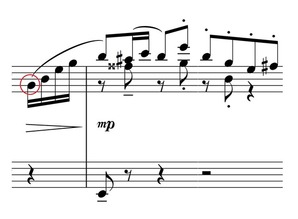 The same applies to measure 44. In this case, the left hand is added to each beat to stabilize the beat. In this way, the key to making a musical performance is to play with both hands skillfully regardless of the upper or lower stage.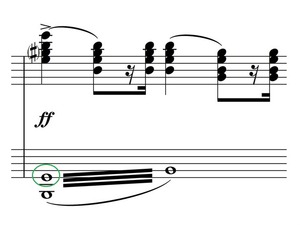 Also, the tremolo that appears on the 195 measure and so on plays the remaining octave with tremolo while holding down the green ○ sound with whole notes as described above.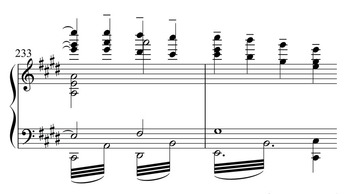 At measure 232 ~ 234, it is not possible to play the tremolo while holding down the 10 degree pitch, so you should extend the sound of the upper part by the pedal and concentrate on playing the tremolo of the lower part.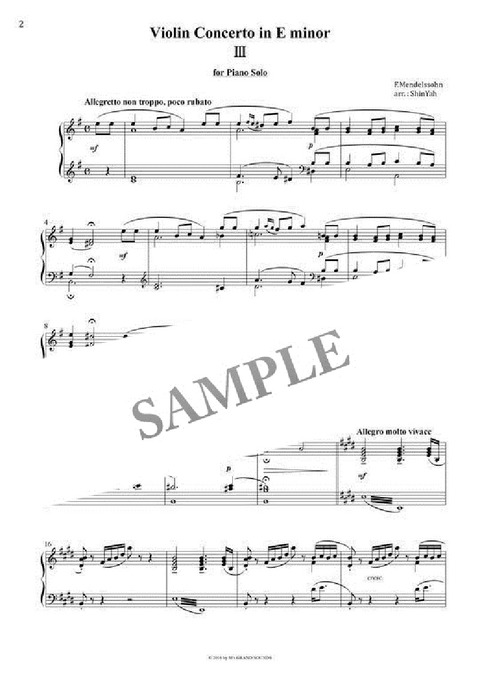 I wrote it referring to the actual violin and orchestra performance and the full score, so I think it is a reproduction of the real sound.
I hope you will try it!