It is one of the premium shochu "Mori Izo" in Japan along with "Mao" "Murao" "3M". The production volume is as low as 1000 bottles per month and the premium price is inevitable. The chance of winning is said to be less than 1% if you buy at the regular price. It is a phantom shochu which can only be obtained by lottery sale. However, it can be purchased only by first class and business class passengers at JAL international flights.
※This article was written before the virus scandal. This will be updated.
Mori Izo purchased at a fixed price
I also wanted to buy Mori Izo some day, but I couldn't buy it on the business class flight I took the other day because it is offered for a limited time even on JAL flights.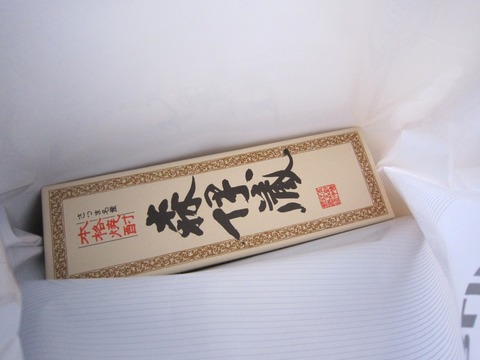 However, in the first class that I boarded this spring, the sale of Moriizo was resumed and I was finally able to get it! The price was 2,880 yen (tax free), which was a reasonable price for Shochu, but the ones on the market cost more than 15,000 yen.
This time, I would like to take a close look at this rare premium shochu and taste it.
sturdy boxes and packaging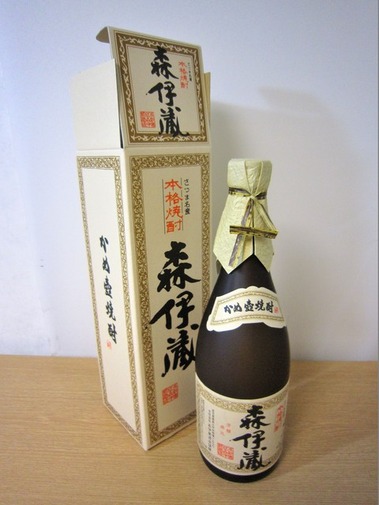 First of all, the opening ceremony! The 720 ml bottle I took out of the box seemed to have a superior quality of design compared to the same premium shochu, "Mao" and "Murao".
Some of them are in crates, and others are limited to "gold label" but if the contents are the same, that's enough.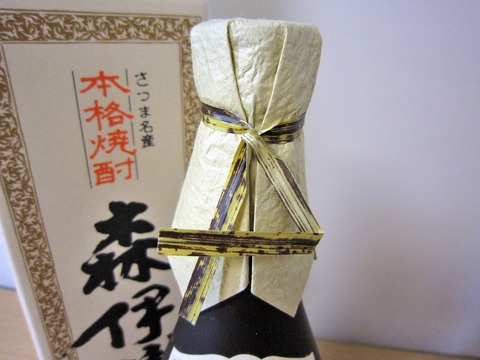 The fact that the spout is wrapped in Japanese paper is also a great point!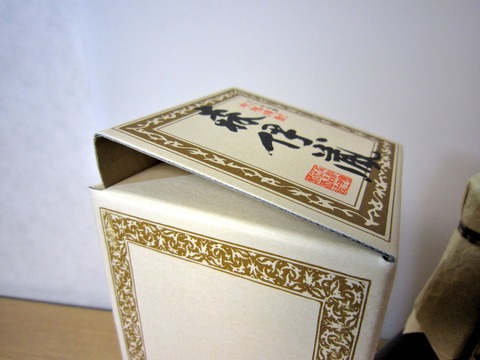 This toilet case is made of very thick paper and very durable! It doesn't dent at all even if I press it gently, and I think I should keep it for a while after drinking it.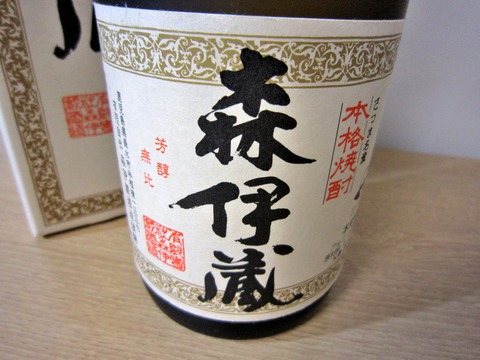 In general, Mori Izo is sold by lottery over the phone, but "Yamagataya" in Kagoshima Prefecture sometimes holds lottery only in the shop. In addition, "Long-term Matured Sake Gokujyo Mori Izo" which can not be obtained by telephone lottery seems to be sold by lottery, and I think I can go to Kagoshima for this someday.
refreshing taste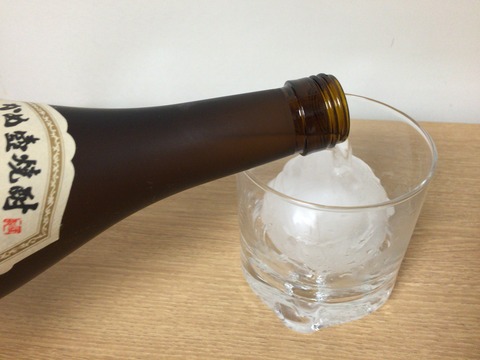 When I pour it into a glass, a faint sweet smell comes out. Gentle fragrance which has no strong smell on the nose.
When you put it in your mouth, the sweet taste of sweet potato spreads in your mouth, and a long aftertaste remains. It doesn't have the unique smell of potato shochu, and in addition, it is so easy to drink that you don't feel the alcohol content of 25 percent at all. I'm going to gulp it, it's delicious!
I've tried the in-flight meal served on domestic first class flights, but I'm sure it's easier to taste it on the ground. There is a different impression from drinking in the sky.
At "Yamagataya" in Kagoshima, there is a lottery sale every month including "Gokujō Mori Izo", and I wanted to participate, but it seems that I can't participate unless I go there.
I think it would be better to expand the business a little more and increase the number of production since it is selling so well. …
Just as you can enjoy cheap and delicious French wine in France, you should be able to enjoy cheap and delicious Japanese sake in Japan. However, I would like to see the phenomenon of too many scarcity businesses that only raise prices.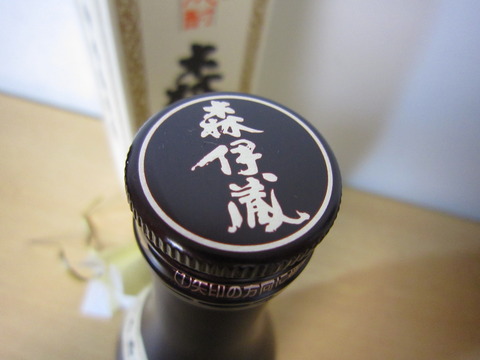 It's been almost 20 years since Mori Izo started the lottery sales by telephone, but is it too soon to increase the production? The current state of market prices rising to 5 to 10 times the list price is clearly abnormal.
However, the price has settled down a little recently, and some of the exhibitors are below 14,000 yen. The price will not continue to rise without a ceiling like whisky, but the price is still high at the current level, so you may not expect any further drop in the future.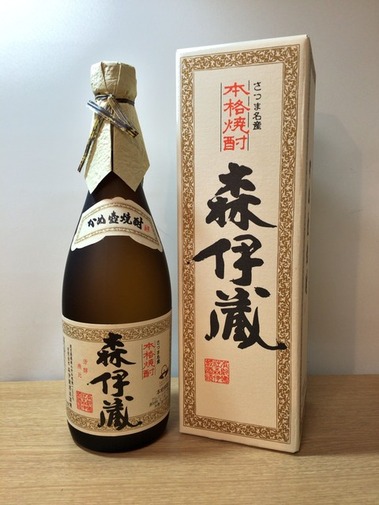 You can drink easily at JAL domestic flight F class!
Also, if you want to drink Mori Izo easily, I recommend you to board JAL domestic flight first class! It operates flights from Haneda to Sapporo, Itami, Fukuoka and Naha, and on all flights Mori Izo is served as one of the in-flight drink menus. Check out the full post for more details.
This time, I will go to Okinawa and Naha by JAL first class because "ascetic practices"! It's the first class of JAL domestic flight that I've been on for several years, but the Okinawa Line, which has a long distance, has the best cost performance! Report in detail, including changes in seats, services, in-flight meals, etc.
At any rate, I hope this situation will improve in the future. Anyway, Mori Izo is one of the most delicious shochu, so I would like to buy it without hesitation if I have a chance to buy it in JAL business class.
Please refer to the following article for the "Gokujyo Mori Izo" you drank on a JAL first class flight → JAL first class boarding record (Haneda to London)
♪Click here for a List of articles on "First Class & Business Class Airlines worldwide (Seat, In-flight Meal, etc.)"