We will continue to inform you of the JAL first class boarding record. For in-flight meals, I try high-class wines that I can't usually drink, such as champagne "Salon", which I have always wanted.
※This article was written before the virus scandal. This will be updated.
Is the 2K seat square?
By the way, the 2K seat I was sitting in was right behind me in the front row of business class, so I could hear the conversation very well. There is no traffic at all because it is separated by a curtain, but CA's greetings and the timing when the food is served are the last of the 8 seats, and it seems to be the seat which corresponds to "lower seat" the most among the first class seats.
However, it was my personal favorite spot because it was not dazzling right side when flying to Europe, and I could not see it from behind even if I pacha (Of course, the silent camera!) the picture. Well, don't worry about the details …
independent wine list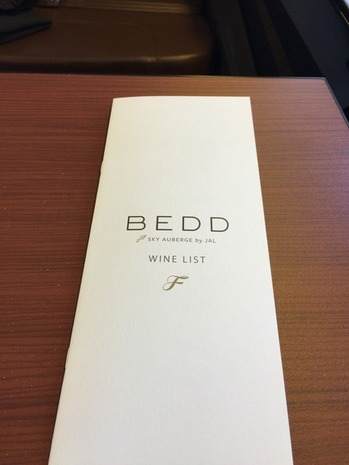 Well, in first class, unlike business, "wine list" was given separately from the meal menu.
Of course, I chose "Salon" and "royal blue" instead of chaser. There are several kinds of bottles of this high-class tea ranging from 1000 yen to tens of thousands of yen, but the tea served here is around 4,000 yen.
The tablecloth is dusty …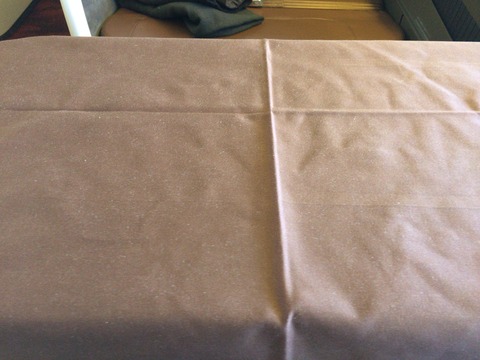 The tablecloth is drawn. Also, this table can be adjusted without permission, but it's not completely fixed, so it's a bit unstable … I was careful that it might move if my hands hit each other.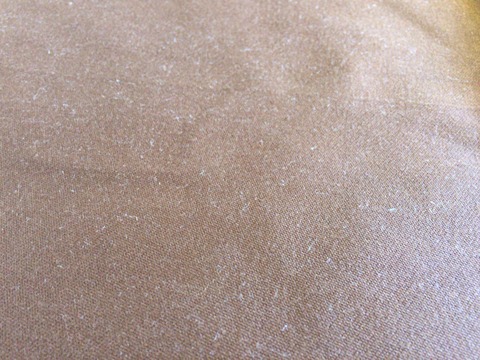 If you take a closer look at the tablecloth, you will see a lot of white dust …? ) I thought so, but after this, when I had my 2nd meal, it hardly came with it, so …。 of course I kept using it.
I'll have Champagne SALON!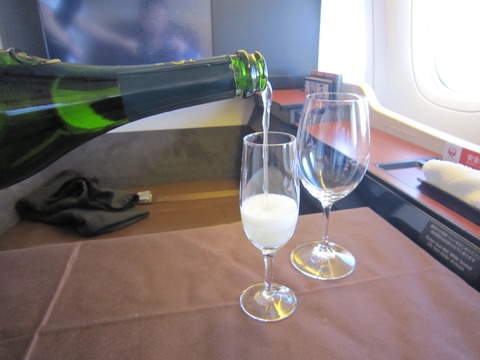 Now, with your attention paid, the champagne "Salon" will be poured in. I have been reading blogs of various people, and finally, the time has come for me to taste the taste!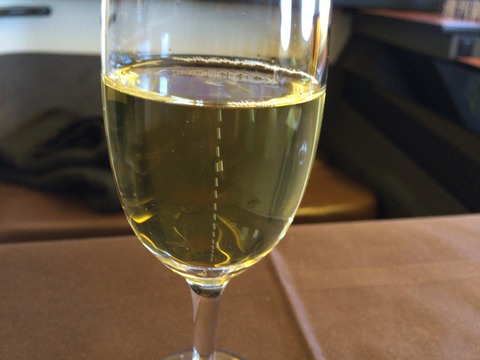 The first impression you gave me was ……? Is it almost the same as the "Delamotte Blanc de Blanc" I had with my welcome drink? Is it slightly longer "afterglow"? It is true that "Salon" and "Delamotte" are sister maison, so it is natural that they are similar, but I wonder if they are phantom …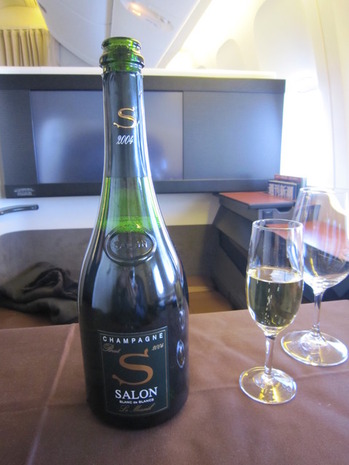 However, as you take two or three sips, your understanding of the salon gradually deepens, and your hand reaches out to the glass as if you are obsessed with something. I could feel the energy inside, or rather, I had an image of magma accumulating in a volcano just before an explosion.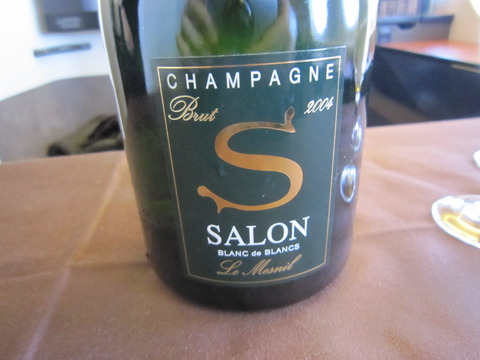 Of course, it is because I was told that "high price" that I feel this way, but it is true that it has a deep flavor that cannot be expressed simply by the words "sweetness" or "acidity".
In 2018 it was changed to "LOUIS ROEDERER CRISTAL"!
In 2018, the champagne was changed to LOUIS ROEDERER CRISTAL 2009 "Salon". It's hard to say because I haven't tried the taste yet, but the price of the bottle is 1/3 of the salon price!
It doesn't change to a high-class champagne, but it has changed to a very cheap one. Recently, JAL has been getting worse and worse, but it is surprising that they finally made an operation to the champagne salon which is the most popular product. …。
↑ Since it returned to "SALON" in 2019, you can feel at ease!
High quality tea as chaser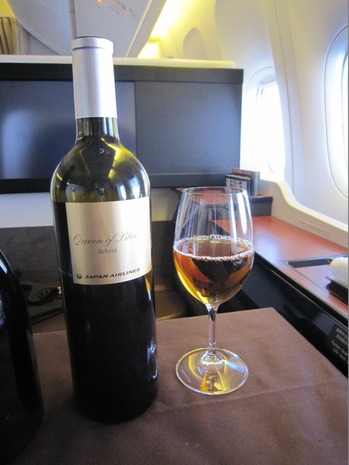 And I ordered it as a chaser "royal blue". First of all, the fragrance is a little special. I can smell "bitter taste" in the fragrance and the taste is bitter, but it is surprisingly mild! Compared to "water," it doesn't feel like it is mixed, and it melts quickly with a smooth texture.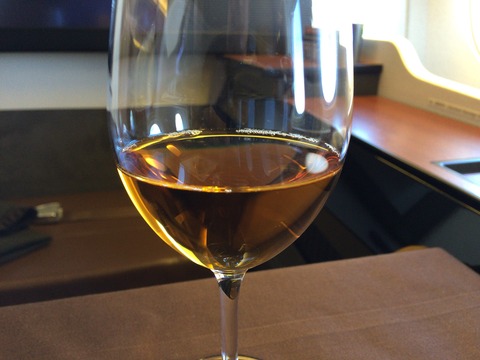 However, there are moments when you feel this fragrance is like "Dove River Smell", so your preference may differ. However, on the other hand, it was easy to drink and I had this and about 5 salons in total.
I also heard that the royal blue tea contains caffeine, and with these 5 drinks I did not feel sleepy at all until I arrived in London (I wanted to sleep for a while, but ・・・).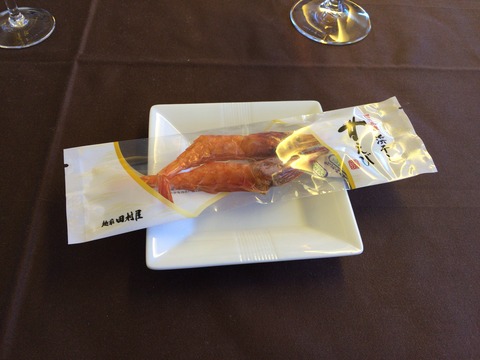 They serve "dried food" with drinks and let you choose from several. I had this, but considering what to eat next, I shouldn't eat this here. In the end, I took it home, and it's still left uneaten …
This is followed by a meal (Amuse), but it took longer than I expected, so I will continue next time.
♪Click here for a List of articles on "First Class & Business Class Airlines worldwide (Seat, In-flight Meal, etc.)"