As I wrote yesterday, I found out that it is possible to swim only in the Yaeyama region in Okinawa in December, so I participated in a snorkeling tour during my trip to Iriomote Island!
In the tour, there is a course to land on the island made of coral reef "Balas" and the beautiful island surrounded by coral sea "Hatoma Island", which an individual can never go, and the contents are not just swimming, so I am very satisfied!
Shuttle service to hotel available "Iriomote – Monsoon"
We went on a tour of a website called "Iriomote – Monsoon". The area is limited, but they will pick you up at your hotel.
In addition to snorkeling, there are several types such as canoeing and caving, and this time "Baras Island & Hatoma Island 1-Day Course" is 9,500 yen per adult. It was a little expensive tour, but I had no complaints because the contents were substantial.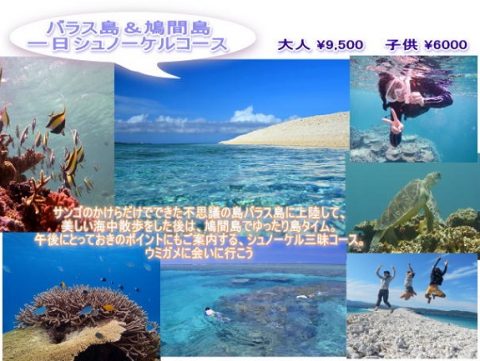 In this tour, you can rent a wet suit for 1,000 yen in addition to a snorkel set. In summer, you can swim with just a swimsuit, but as expected, December is too cold to swim without a wetsuit. There were days when I was able to swim in thin clothes like I did in yesterday's article (Hoshizuna no Hama), but the wind was strong on that day and the temperature wasn't that high, so it was natural.
"Balas" made from only fragments of branching coral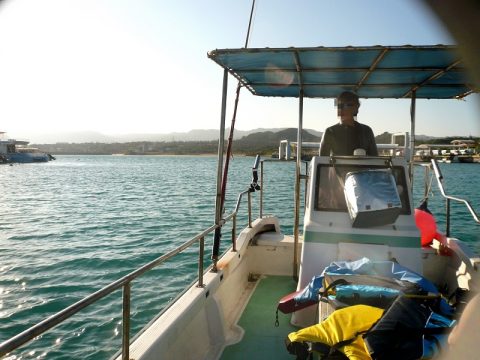 We are the only tour participants on this day! The minimum number of people on this tour is 2, so it's a real charter! As might be expected, December is off season. The staff is a veteran middle-aged man and talks about various knowledge such as the point where you can see a superb view. * Because the compact digital camera is made underwater, the picture is blurred.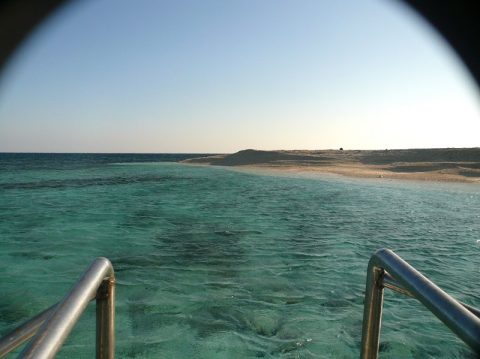 I can see it! The first snorkeling point was an island called "Balas" made from only coral reef fragments. We will stop here and prepare for snorkeling.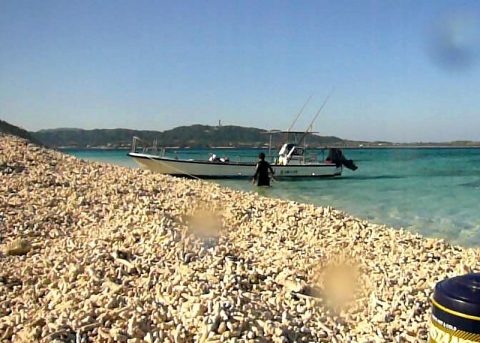 Landing! Wow! They're all pieces of coral! It hurts to walk barefoot (Unhealthy evidence …).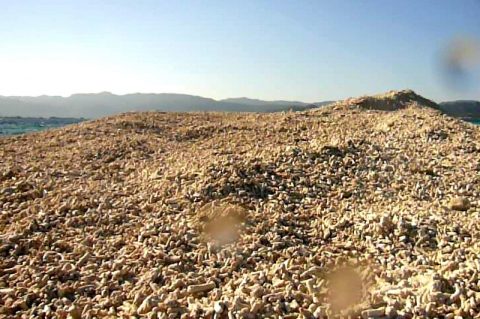 The size of the island depends on the ebb and flow of the tide, but I think the circumference is about 100 to 10 meters. There was no one else on this island, and it was rented out.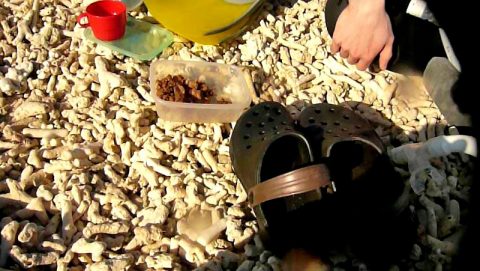 It's teatime while listening to the explanation of the tour course. Brown sugar was served to a tea cup because it was good for fatigue. The characteristic of Yaeyama brown sugar is its unique sweetness with a bit of bitterness.
I bought a bag at the airport on my way home as a souvenir, but it was easier to eat it in tea than eating it as it is.
Swimming the Coral Sea
Then, snorkeling starts from here! Follow the instructor around the island. It was a rough day, so they chose a course where we could swim from the windward to the leeward.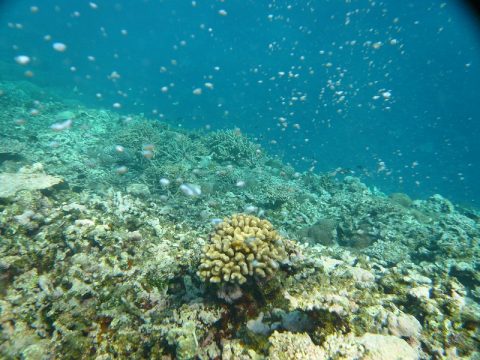 Surprisingly, the seawater around here is not very salty. When I swam at Shirahama in Izu, I spit out as soon as the sea water enters my mouth, but I don't really mind here.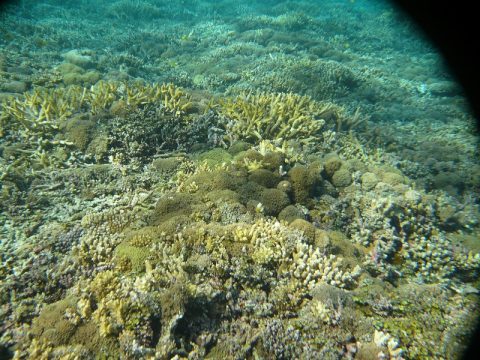 The island is surrounded by shallow water. But after a while, it goes out into the sea more than 10 meters deep, and the world gradually expands. There are only a limited number of fish around here, but the coral reef is one of them! The sea water is clear and beautiful, but this day is still muddy, and you can see several times as far as this on a calm sea day in summer. I would like to visit in the best season right after the end of rainy season.
Next time we will land on a beautiful island surrounded by coral reefs "Hatoma Island"!
♪Click here for a List of articles on "Miyako Island, yaeyama area"