A supermarket in Singapore "Cold Storage". It is a supermarket in shopping centers mainly in urban areas, but I found it on the way to the MRT station after having a meal at the food court of Marina Bay Sands, so I went in a little and checked the price and lineup!
※This article was written before the virus scandal. This will be updated.
Cold Storage Specialty Marina Bay Sands
The cold storage I visited is a store in the basement of Marina Bay Sands. It is on the way to the MRT station from the food court Rasapura MASTERS.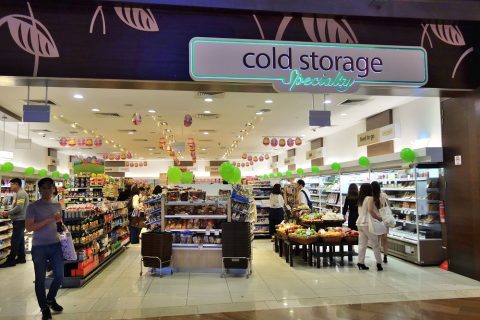 Business hours are 9:00 ~ 23:00. It is convenient that they are open until 0: 00 on Friday and Saturday and open until late at night. But it looks like a big convenience store rather than a supermarket.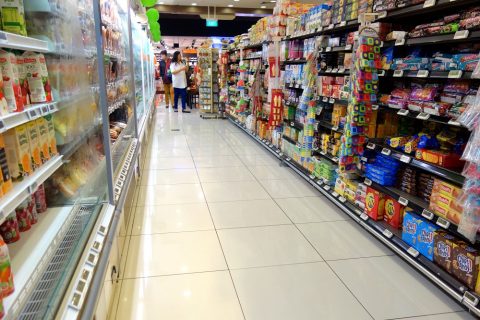 We also sell vegetables and fruits, but there are few kinds, and most of them are dried or ready-made. It's a store like Seijo Ishii in urban areas.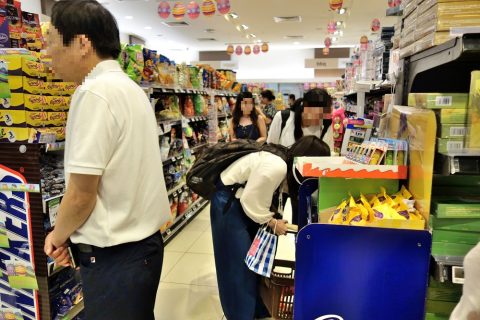 There were also many tourists (Japanese) looking for souvenirs. Because of the location, local people may not come. What bothers me is the price …. Let's take a look at various things.
Typical souvenir? Chocolate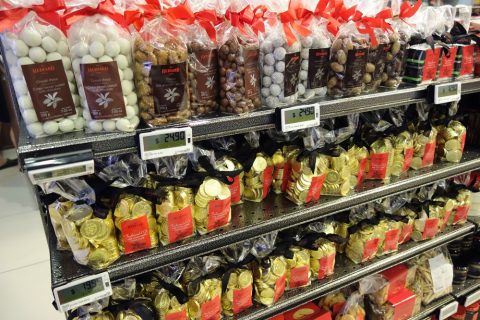 First of all, the chocolates displayed in the store. This is from HEDIARD (Ediard), a French and Paris maker, and as you'd expect from a designer brand, it costs $24.9.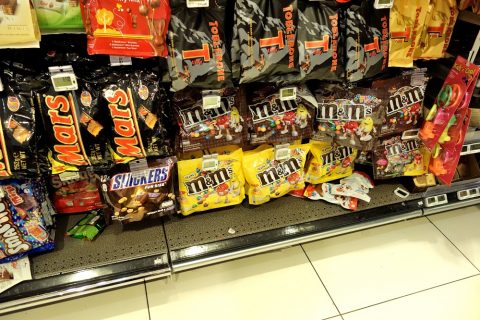 M & M's 15 packs of the same chocolate is $6.5, which is quite reasonable! I think this is a good buy.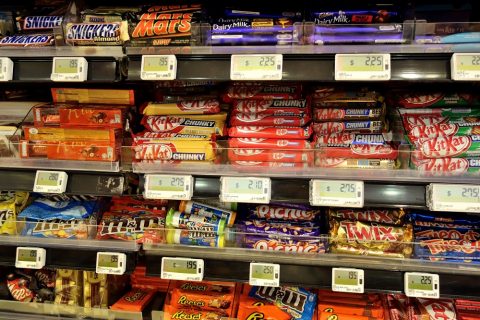 Is KitKat and Snickers almost the same as buying them in Japan? Luxury goods are said to be expensive in Southeast Asia, but it is not necessarily so in Singapore.
Japanese bread and chicken rice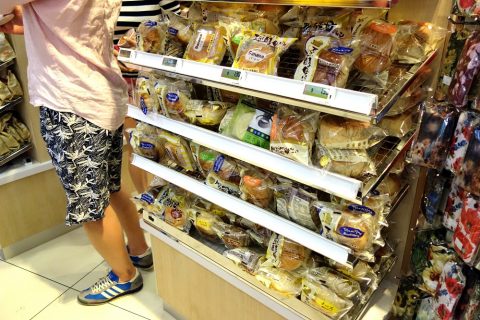 Next is the bread corner. But almost all of them are sweet buns with chocolate, blueberries and bananas.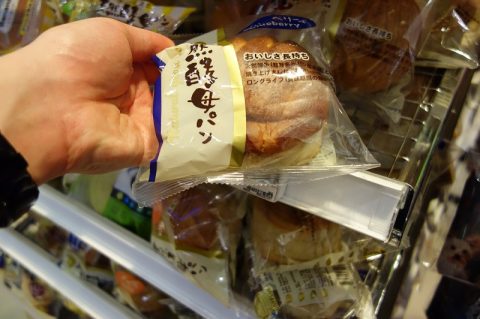 When I looked closely, I was surprised to find that all of them were made in Japan. Food boutique "Natural yeast bread" series. The price is almost the same as Japanese convenience stores, but is it so popular? …?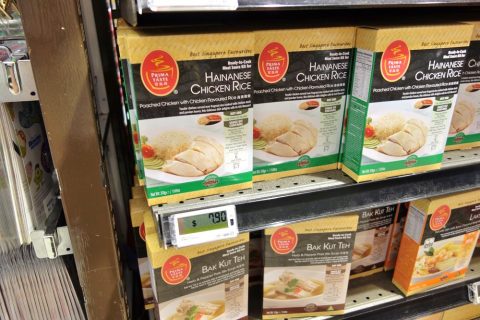 I also found a retort chicken rice with a Singaporean flavor.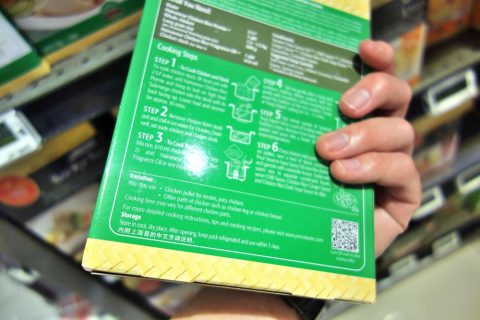 It is not sold in Japan, and it can be preserved, so it might be good as a souvenir. Even so, $7.9 is quite expensive.
Japanese beer is cheap!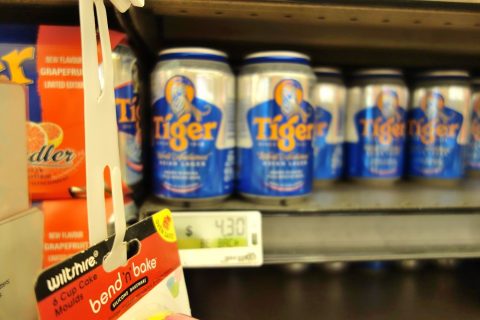 What surprised me was the price of beer. The 330 ml can of our local beer Tiger Beer is just $4.3! It's about twice as much as in Japan, but at FairPrice in the suburbs the same supermarket in Singapore sells a pack of 6 for $15.9, so the urban stores are still quite expensive. (Reference → Singapore supermarket FairPrice assortment)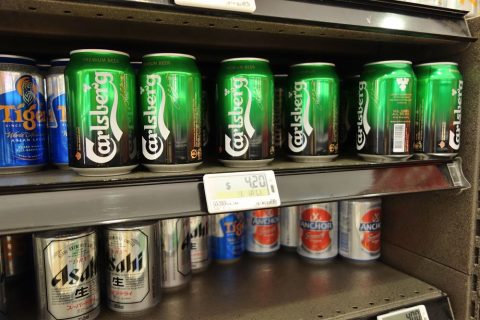 Imported beer also costs the same. Other than that, every beer costs around $4, which is by far the most expensive.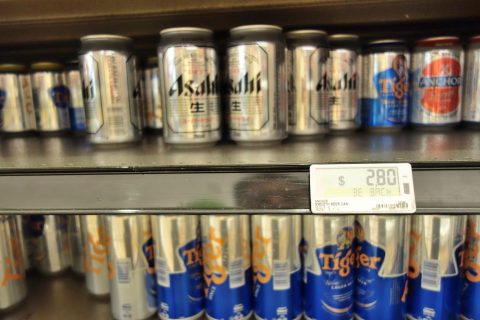 But only Asahi Super Dry is cheap at $2.8! Come to think of it, Super Dry was available at the bar counter at the Esplanade Concert Hall, so maybe it's especially popular in Singapore? I'm curious about "bargain" but …。 (Reference: Esplanade Concert Hall Kankoki!)
more expensive urban stores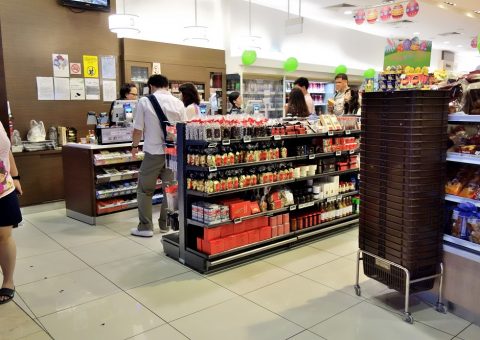 So, I took a quick look at Cold Storage in Marina Bay Sands, and it turns out that urban stores are still more expensive. It is convenient that it is open until late at night, but the store itself is small, so if you are looking for a souvenir or a bargain, you should visit a large supermarket in the neighborhood.
♪Click here for a List of articles on "Singapore"