After arriving in Lisbon, I went to a restaurant called "Cantinho do Avillez" for my first dinner. This is a restaurant run by a chef named José Avillez who has received a star in Michelin, but it is so popular that you can visit without a dress code, and you can't go without a reservation!
What does it taste like? I'd like to report.
※This article was written before the virus scandal. This will be updated.
Restaurant run by Michelin star-winning chef
Here is the restaurant Cantinho do Avillez I visited this time. The nearest subway station is Baixa-Chiado, just a stone's throw from the San Carlos National Theatre. Also, the tram stop number 28 is right in front of the store, so it's more convenient from downtown.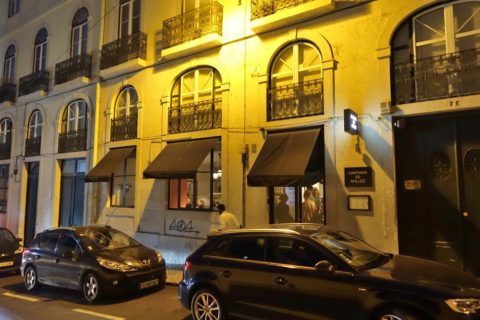 The owner, José Avillez, is an internationally acclaimed chef who also runs a Michelin-starred restaurant nearby called Belcanto.
There are five restaurants with the same name in Portugal.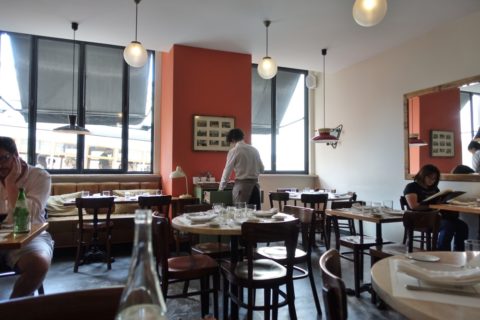 There are around 40 tables for 4 ~ 5 people in the store. The interior of the store is simple and simple.
This day was Saturday and it was open from noon to night, so I visited around 18 o'clock, and there was only 1 customer in the store. But half of the seats were filled at 18:30, and it was full before 19 o'clock! It's a good idea to come to a popular restaurant early.
Menu, easy to understand iPad wine list
Here is the menu of this restaurant. It is posted in the store, so it is nice to be able to check before entering the store!
They have all kinds of Portuguese dishes from meat dishes to fish dishes but they are known for the chef's original arrangement.
The wine list, on the other hand, is an iPad, where you can tap on a photo of the bottle to see the brand details. It's easy to choose because it's written in English about the place of production, alcohol content, and dishes that go well with wine!
This is a delicious glass wine with strong emphasis!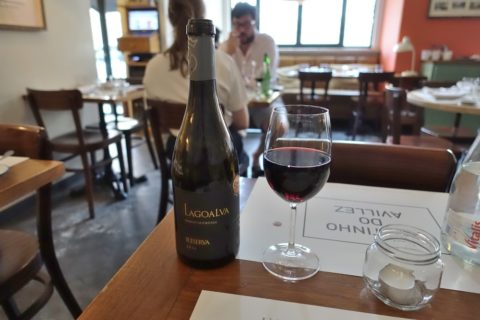 As for the drink, I ordered Portuguese wine because it was a good opportunity! This red wine called "Quinta da Lagoalva Reserva 2016" is made from high-quality grapes called Touriga nacional, and when I tried it, it had a very strong astringency!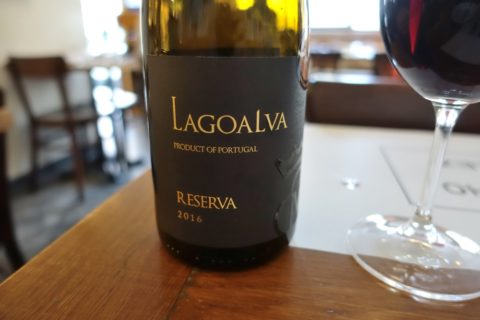 However, as you eat it over and over, your understanding of the wine gradually deepens, and you begin to feel a deep taste. It has a long lingering flavor and has a very high quality taste!
I can taste the wine well, so I want to choose the wine that suits my taste.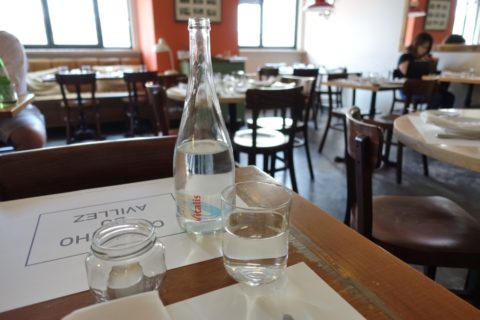 Also, when I ordered water with a chaser, a 750 ml bottle was served, but when I looked at the receipt later, it was taken €2.2! Well, some restaurants charge €5 for chaser, so this place might still be conscientious.
Delicious tuna and bread are of high quality!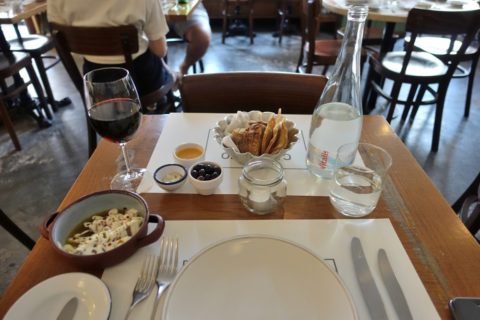 About 15 minutes after the order, the first dish was served with the table setting! I ordered appetizer and main dish this time, and they serve bread and side dish with appetizer.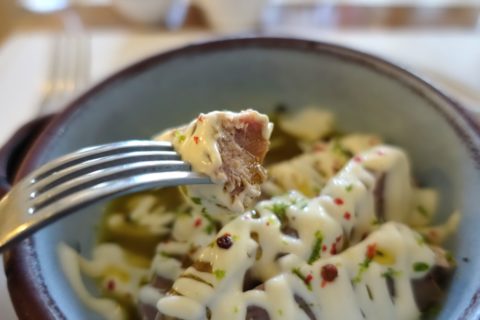 The appetizer is called "Homemade tuna preserve with ginger and lime mayonnaise" and the tuna has a smooth texture and rich flavor and is delicious! The slightly sour sauce and the Japanese pepper are also good accents.
There are 3 types of bread. You can enjoy various textures from crispy to moist. The onion flavored butter on the side is also delicious!
The voluminous risotto is delicious!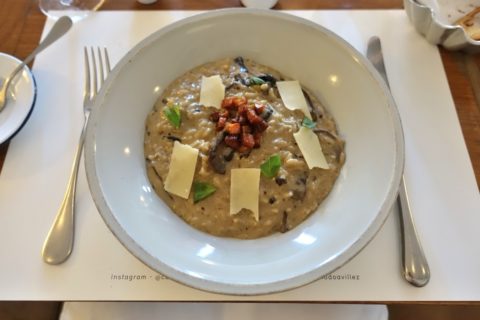 The main dish is "Portobello mushrooms risotto". It has a rich flavor of mushrooms and cheese, and this is also quite delicious! The texture that the grains of rice stand up firmly is also good!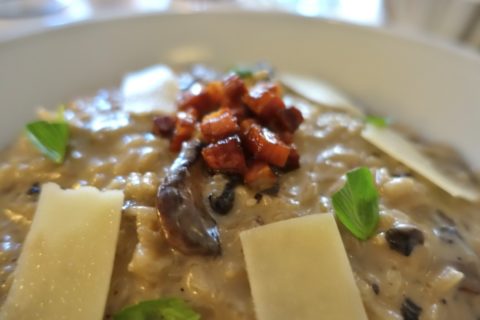 The one in the middle is "Octopus" which is one of the Portuguese soul foods, and it is chewy and has a good texture! Portugal is the country of octopus.
The taste is good, but the volume is also perfect! It might be too much for one woman.
Super popular store! Must be in by 19 o'clock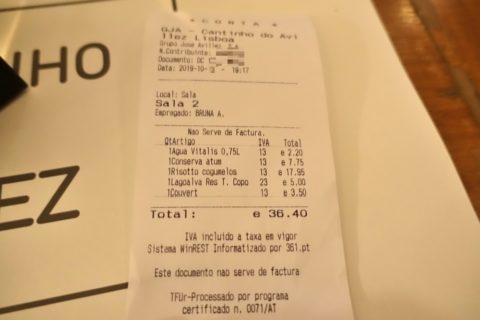 The payment this time is €36.4. It was a bit disappointing that I was asked for a tip even though there was a table charge of €3.5, but I was satisfied with this price because I could enjoy the dishes made by the chef who won Michelin star!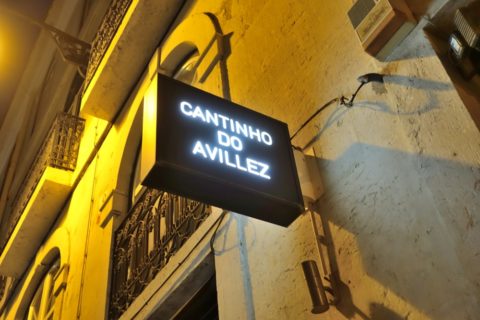 It's a casual restaurant, so you don't have to worry about your clothes, and one of the advantages is that it's close to the downtown area! When you stay in Lisbon, please come to the store early or make a reservation before using it!
Cantinho do Avillez
Address:R. Duques de Bragança 7, 1200-162 Lisboa
Opening hours: 12:30 ~ 15:00, 19:00 ~ 24:00 (Saturday and Sunday 12:30 ~ 24:00)
The homepage is here (Reservations accepted).
♪Please also try this → "Lisbon" article list