It seems that the ANA service experience meeting continued yesterday. Following ANA first class seat experience, I will report the same Boeing 777-300ER business class seat experience.
Business-class seats are used by airlines to improve their services. SkySuite I in JAL business class was a comfortable flight with a seat full of a sense of privacy, but how much is ANA seat?
※This article was written before the virus scandal. This will be updated.
ANA BUSINESS STAGGERED seat
"ANA Service Workshop" is held until November 13. There was always a line for the first class booth, but there were many seats on display for the business class, so I was able to experience it without waiting at all.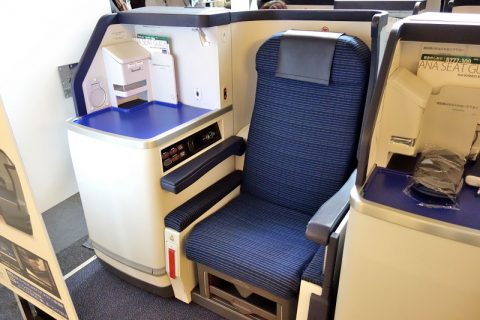 ANA BUSINESS STAGGERED is a staggered seat used on ANA's long-distance routes (to London, to New York,). "Staggered" is a method of arranging seats alternately to make effective use of the limited space in the cabin.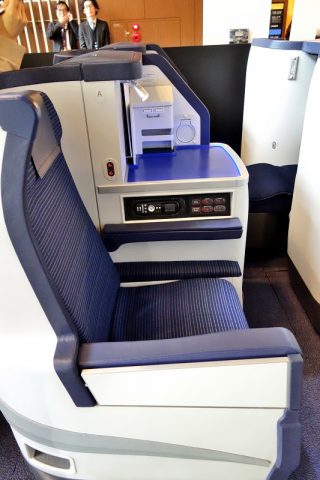 The seat is … normal. There is no dignity like "throne" which is suitable for an advanced class, and the impression that you can't hold your buttocks and waist. ・・・。 It cannot be helped that the capacity factor of the seat part can not be raised so much because it is a destiny of the staggered type which is built in a limited space.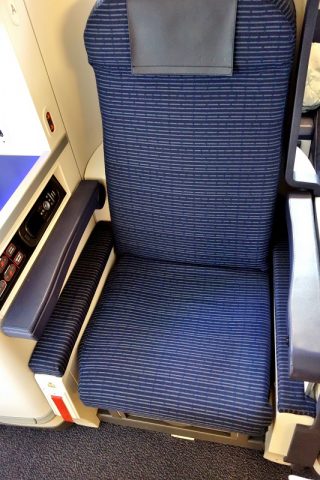 The sheet width is 49.3 cm. But it has more room than it looks. On the other hand, if it's wider than this, my shoulders get stiff, so it might be just right. You won't know this until you actually sit on the plane for a long time.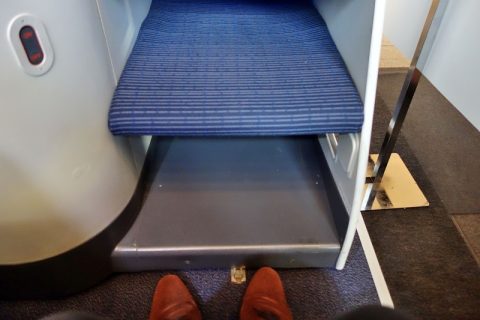 It's a little tight around the feet. I can't stretch my legs as much as I want because the platform where I can put my luggage gets in the way. You don't have to have a gray platform like this because you have to put your stuff on the ground anyway. …
cheap side table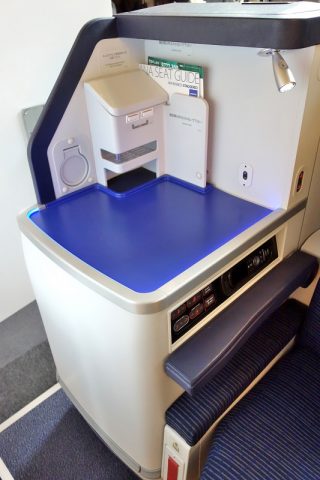 Next, let's look around the seats. The nearly square side table is unique to the staggered style. Useful as a small closet for work or meals.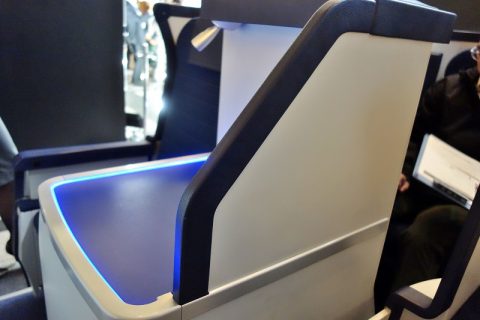 At the end of the table is a solid partition so you don't have to worry about people sitting next to you accidentally using it. The JAL-Sky Suite II with the same staggered system does not have this partition, so this is probably an advantage over JAL.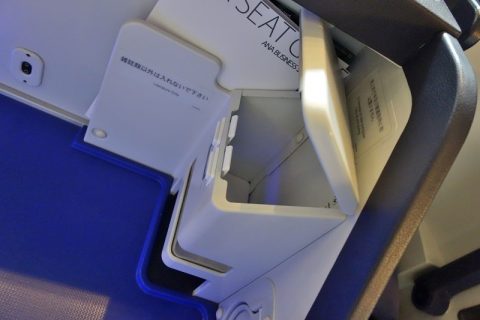 There is an accessory case on the side table, but this is very cheap! Cheap plastic containers don't feel the quality of an advanced class at all.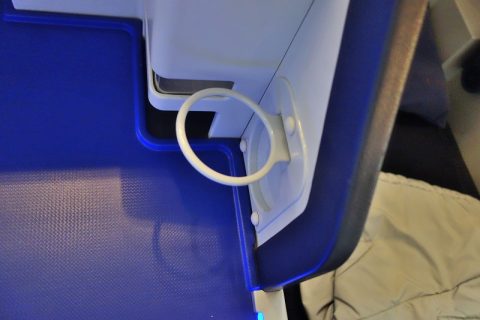 In addition, the drink holder next to it is also a child's gift. It seems to be broken by a slight impact.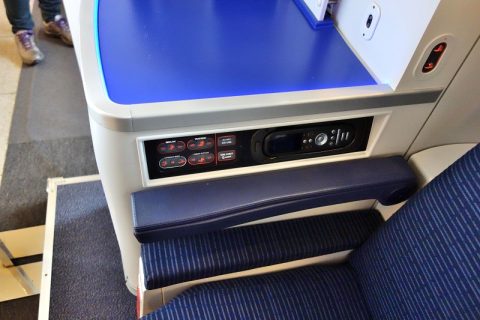 In other words, this side table itself feels cheap. It may emphasize functionality such as the easiness to repel water, but I think it would be good to have at least a stage effect of coating with a decorative board.
perceived tightness in a bed position
Next, try the bed position. The seat tilts 180 degrees and becomes a full flat bed, but the problem is that the foot is narrow.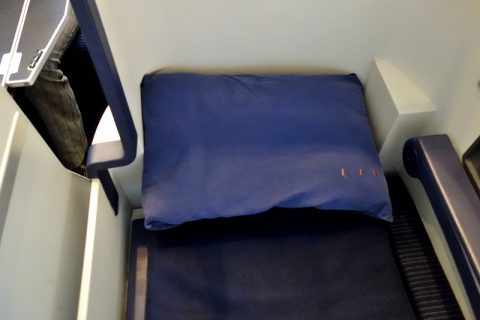 In addition, the bedside is very narrow. This is also a destiny of the staggered style, so it can't be helped.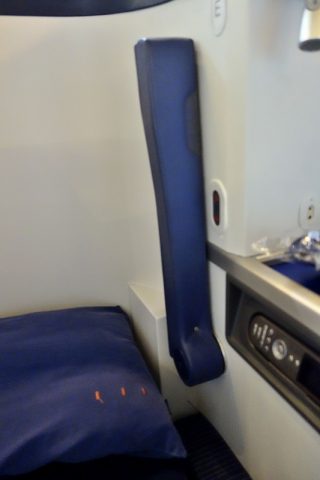 Just in case, you can secure the space by raising the armrest. This will secure enough space for the shoulder width, but it is quite difficult to turn over.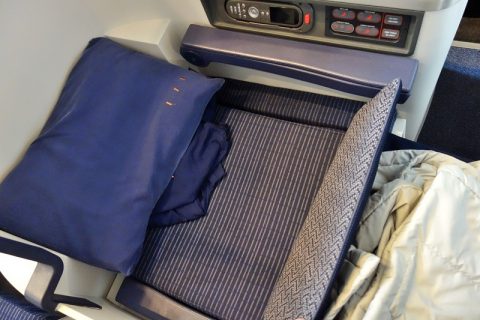 This mattress is made of the same "Tokyo Nishikawa" material as the first class mattress I showed you yesterday, but it's much thinner than the first class mattress. The lining was non-slip and not reversible like JAL.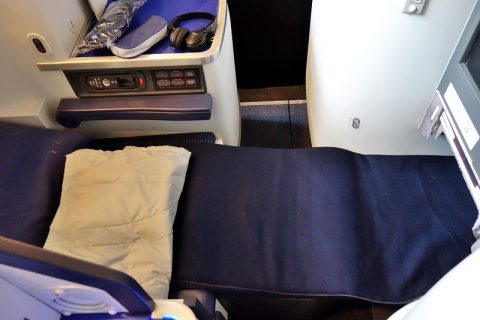 I actually tried to lie down, but I don't think I can relax as a living space. This is a big downside, because good sleep requires more mental comfort than physical comfort.
The winner was JAL-Sky Suite I. But is it better than II?
If you compare ANA BUSINESS STAGGERED with JAL's Sky Suite I, which is a business class seat on the same long-distance route, you will clearly win JAL's favor.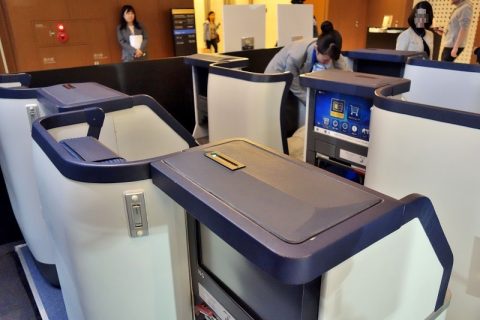 Staggered sheets create space by arranging them alternately, but since the shoulder width of a person can't be changed, the space for the number of people in front and back is needed in the end. In other words, this staggered sheet ended up being almost as wide as the 1-2-1 array but only as wide as the 2-4-2 array, which is clearly narrower than the 2-3-2 JAL-Sky Suite I.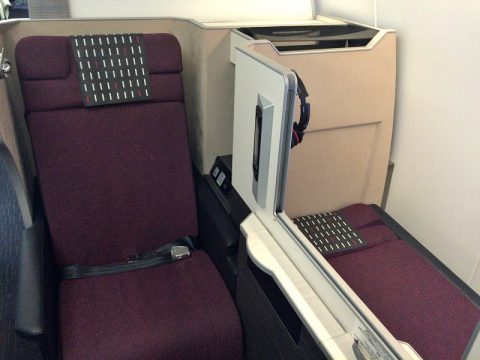 JAL Sky Suite I has no side table, but there was enough space around the shoulders, and the feeling of a private room was overwhelmingly better. In addition, the texture is kept by the decorative board, and I can't find anything superior to ANA.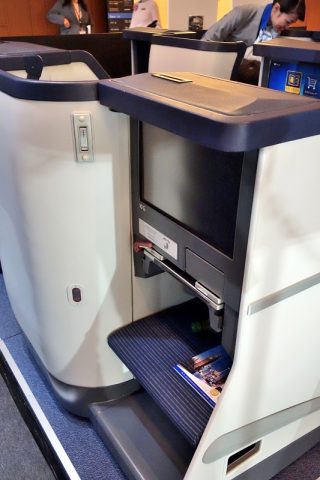 I think the staggered seats are very useful in terms of effective use of space, but it may not be so for users.
There may be a lot of things that you won't know until you actually fly for 12 hours, but with this content, even if it doesn't feel like a private room, the heavy chair that is used in business class seats for short distance may be able to relax a lot.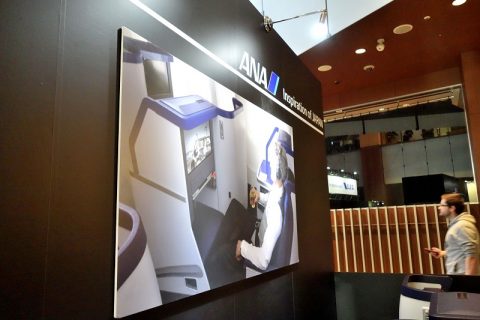 A business-class seat that balances profitability with comfort. JAL won an overwhelming victory for long-distance routes! Next time, I will report on seats in the new business class A320 for short distance. The actual ANA business class experience report is here → ANA business class boarding report! B787-9 seats and amenities/ANA [B787-10] business class boarding record! NH 801 Narita – Singapore
♪Click here for a List of articles on "First Class & Business Class Airlines worldwide (Seat, In-flight Meal, etc.)"