This time I will report on the ANA Lounge at Narita Airport that I visited during my recent trip to Europe! It was my first time to sneak into the ANA Lounge since I usually use only Terminal 2, but how is it different from JAL's Sakura Lounge?
From the point of view of SFC (ANA senior member), this is a rather late ANA Lounge, but I would like to give you a report from the viewpoint of JAL group.
※This article was written before the virus scandal. This will be updated.
ANA Lounge at Satellite 5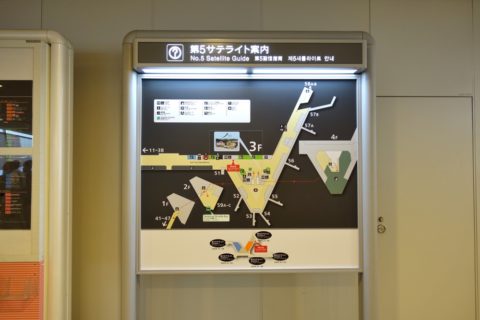 There are two ANA lounges in Narita Airport Terminal 1. I will use ANA Lounge in the 5th satellite this time.
There are 2 wings, north and south, 5 satellites …, and unlike Terminal 2, the concourse is complicated, so I might get lost without a map …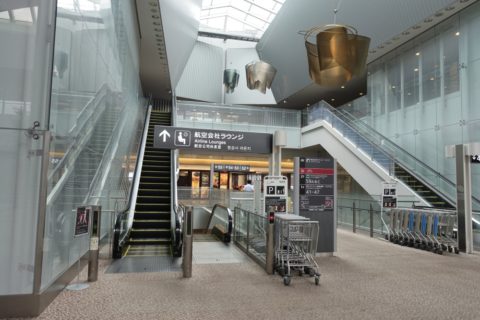 Take the escalator from the 3rd floor where the boarding gate is located to the 4th floor. "Although it is the closest airport to "Tokyo Narita", it took a long time to get here …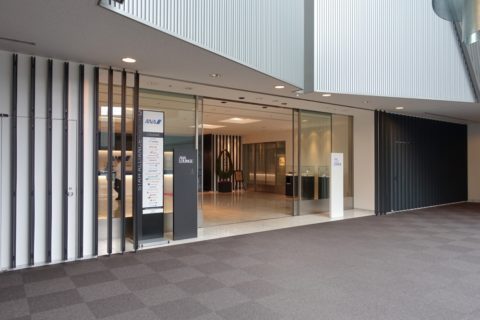 The entrance has a chic look based on black and white. It is the entrance shared with ANA Suite lounge.
As expected, Star Alliance has a list of designated airlines in the lounge next to the entrance …!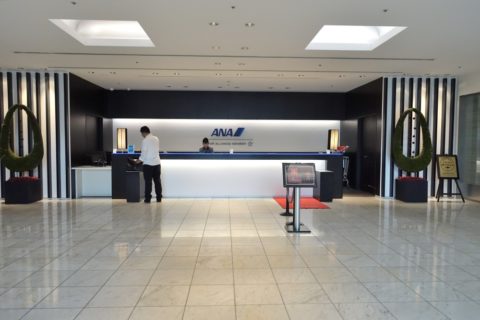 When you enter, there is a reception in the front, and the ANA Lounge is here on the left.
When I presented my ticket at the reception, one of the staff told me my name on the microphone at my collar as … "Mr. ○○". There was nothing to be blamed, but I felt a little creepy at …
First floor centered on the buffet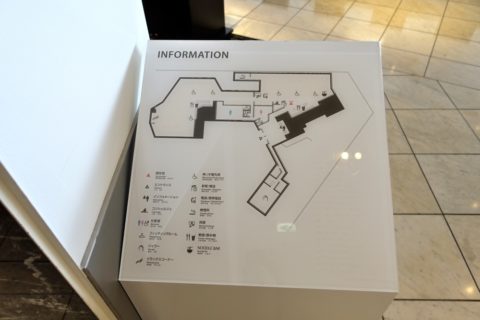 As for the ANA Lounge in the 5th Satellite, if you look at MAP, there are roughly two floors, and each floor has a buffet counter. There are smoking areas, but there is no shower room in the lounge, so you need to go to the other side across the reception.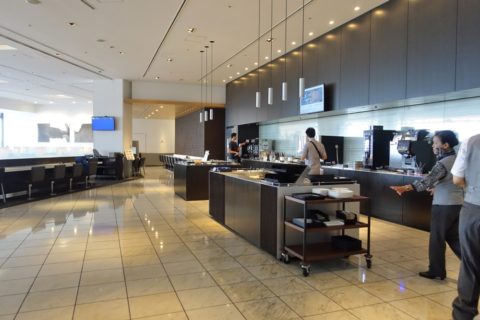 The first floor from the entrance is a bright space with natural light. There is a spacious buffet counter and countless sofa seats by the window.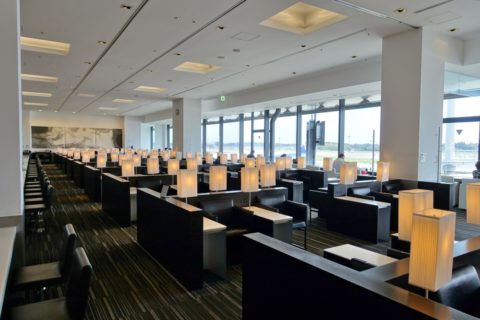 This ANA interior is based on black and white. I can understand why ANA Lounge in Haneda Airport, which was built later, follows this color. The ceiling is higher than that of Haneda, and this is clearly higher in terms of the sense of openness!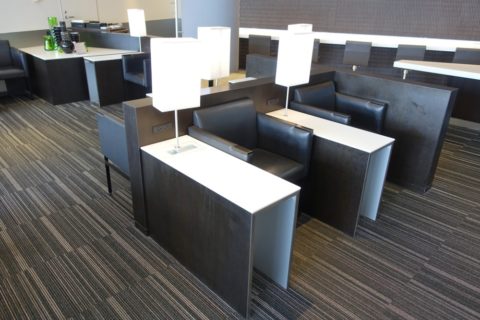 However, this sofa seat is not comfortable to sit on … The depth of the seat surface is extremely short, and I cannot relax because I have to sit straight like an office chair.
I think it is to prevent you from sitting with your legs stretched out, but this is not a lounge chair, …
Concierge desk and foreign currency exchange machine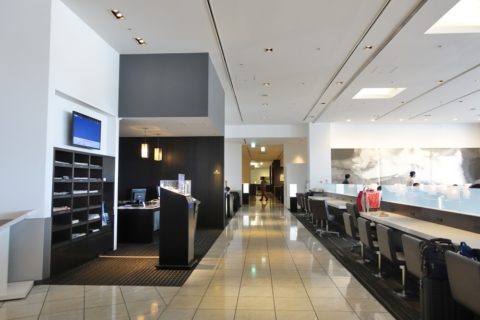 There is a concierge desk next to the buffet counter, and there is another main floor in the back. If it's ANA Lounge, it has a Million Mylar tag on it!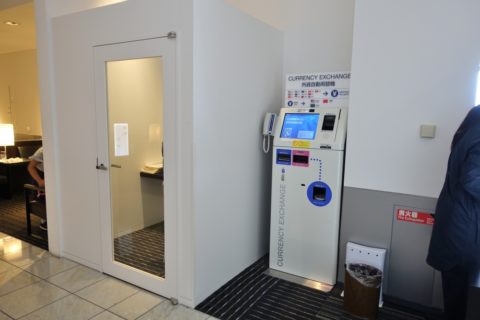 Along the way, there is a telephone booth and a foreign currency exchange machine! Is there any demand for them here …?
Relaxing second floor
If you go to the back floor, there is a buffet counter in front of you, and the sofa seat area is in the back. The area around the buffet is bright, but the interior in the back is slightly dimmed.
At the window facing the concourse, there are counter seats with office chairs, and at the back there is a partitioned nap room, but at that time, two rooms were occupied.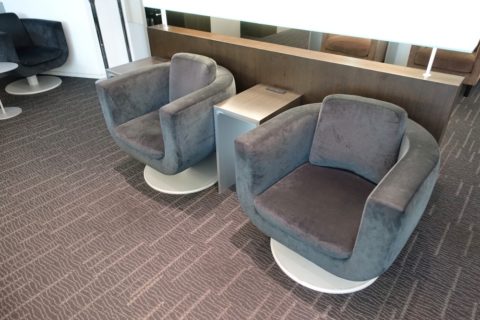 There are various types of sofas here, and all of them are cushioned and comfortable to sit on. If you want to relax in this lounge, you should definitely come here.
Lack of variety … Lunch time buffet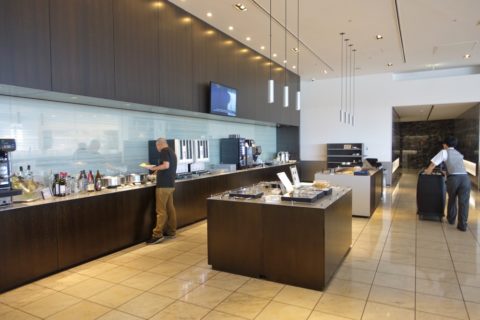 Next, check out the buffet! This is an evening flight, but as usual, coming early to enjoy lunch is my passion (lol).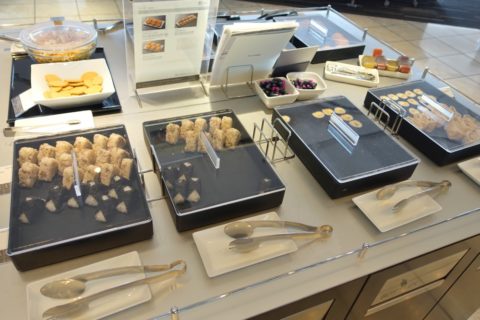 However, the number of dishes is quite small, and the main menu consists of yakisoba (fried noodles), shumai (steamed dumplings), mapo tofu, as well as onigiri (rice balls), bread and sandwiches. The salad is not colorful, and there are so many dishes that I can't believe it's lunch time. …
ANA Lounge at Haneda Airport was quite substantial, but Narita airport is so poor. … It is the same business class lounge, but there is a little difference. This is … (Reference: The good points and bad points of ANA Lounge seen by JGC members (Near gate 110 for Haneda and international flights))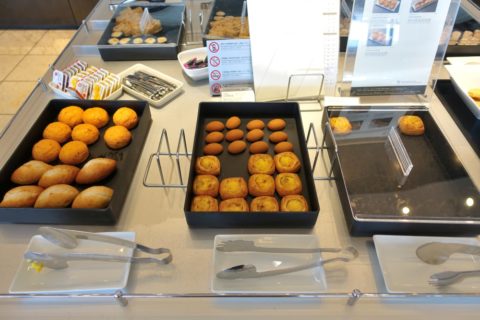 The bread was mainly sweet, so it was a bit spicy for meals, but there were some delicious breads like "Sweet Potato Danish"! It's not good as a meal, but it might be good as a light meal when you feel a little hungry.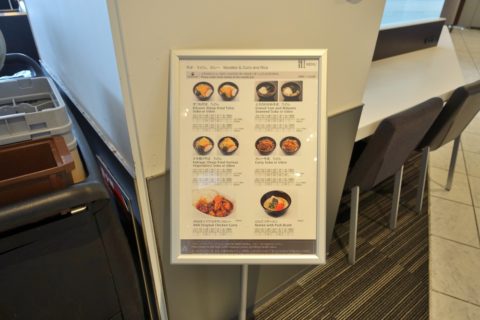 The buffet is poor, but besides that, there is an order style menu at ANA Lounge!
The menu includes four types of soba and udon noodles, as well as tonkotsu ramen and chicken curry. They have a variety of dishes that you can eat here instead of the buffet.
You order at this small counter at the very end of the lounge. I thought they would give me a number, but it was only 20 seconds after I ordered!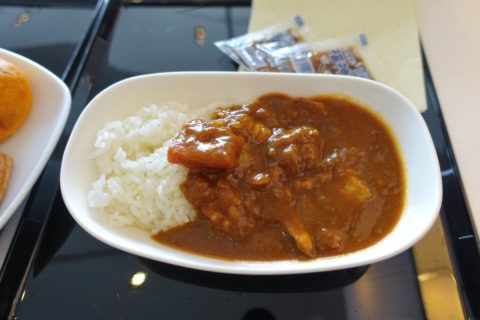 I tried the chicken curry, but it tastes a little spicy compared to the beef curry of JAL. But I can feel the richness and sweetness, and it's not bad taste.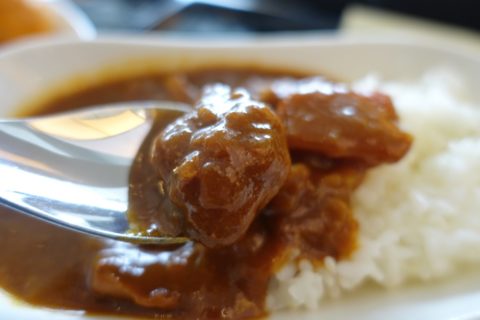 Three pieces of chicken. It's a pity that I can't handle only meat like JAL (lol), but it has a satisfying taste.
We also have Perth wine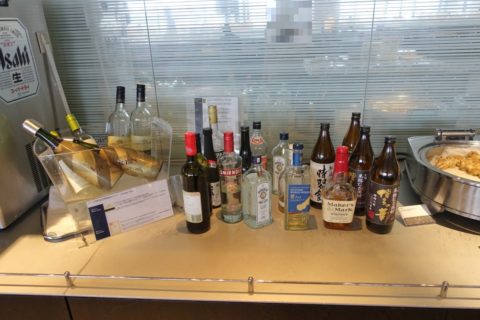 On the other hand, if you check the alcohol, it is not inferior to JAL in that it has various items such as wine, Japanese sake, hard liquor in addition to beer. There is alcohol in both of the two buffets, but the brands they serve seem to be a little different.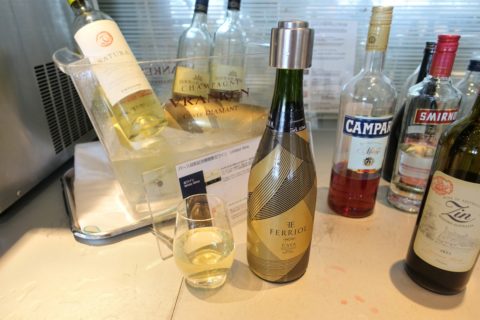 The foam is "Ferriol Cava" a Spanish sparkling wine. When I drank it, it was good and had a good aftertaste, but the carbonation was already half gone …
There are 2 kinds of beer, Asahi Super Dry and Kirin Ichiban Shibori. In addition, there are 7 ~ 8 kinds of Japanese sake and Scotch in total, and especially Japanese sake has a stylish ceramic server and good atmosphere!
However, I tried Japanese sake from Aichi, but it was somehow watery and not delicious …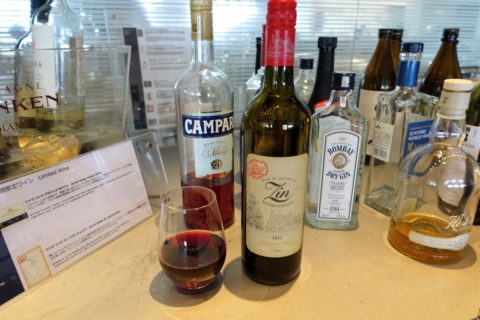 In addition, there were 2 kinds of red and white wine to commemorate the launch of the Perth (Australia), which was a hot topic this year. "Jarrah Ridge" is an Australian wine that, when you try it, both ends up closing quickly, but the red color spreads slowly and has a decent taste.
The bottles are priced at about 1,500 yen each. For better or worse, it is the level of Japanese business lounge.
JAL is the best interior! Did the buffet draw?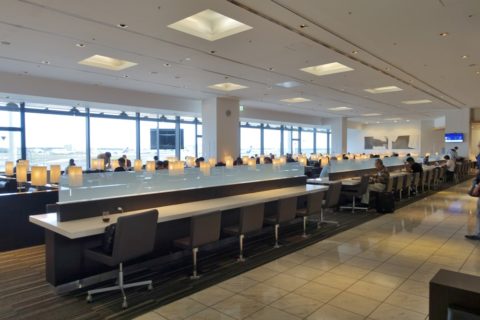 So, it was the ANA Lounge at Narita Airport where I, a member of the JAL group, sneaked into, but compared to the Sakura Lounge of JAL at Narita Airport, the size of the lounge and the good interior were definitely better with JAL!
Compared to the luxurious interior of the Sakura Lounge in the main building of Terminal 2, the ANA Lounge's simple design is inferior.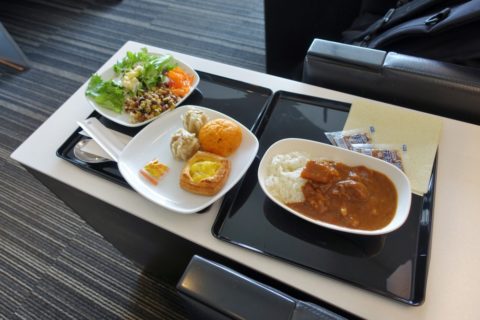 However, as for the meal, I think there are many people who prefer ANA Lounge because of the order-style menu. In my opinion, JAL has beef curry which is always popular, so it is hard to say which is better.
Anyway, it's not a first class lounge, so it doesn't have a big menu, but …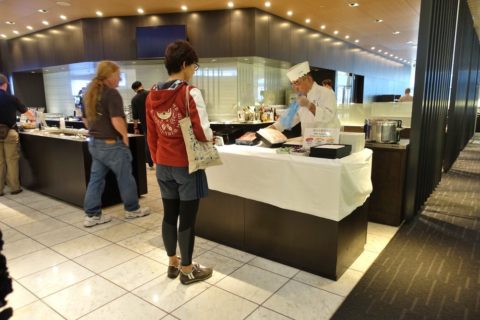 I would like to check the ANA Lounge report, "Nigiri sushi" service next time! Sushi toppings at Narita Airport ANA Lounge was too bad …
♪I also recommend this link→Collection of AIRPORT LOUNGE Reviews Worldwide! Wine, buffet, Shower, etc.